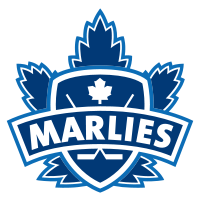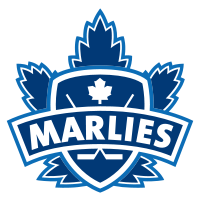 The Lake Erie Monsters defeated the Toronto Marlies by a score of 3-2 in overtime this morning at Ricoh Coliseum.
Andrew Agozzino opened the scoring on a powerplay at 13:16 of the first period. Toronto would tie the game when Jerry D'Amigo notched his 16th goal of the year at 10:37 of the middle frame. Both teams would record goals in the third period with Sam Carrick scoring for the Marlies and Thomas Pock tying the game on a powerplay late in regulation. Mike Connolly gave Lake Erie their 30th win of the season 21 seconds into overtime.
The Marlies return to the ice on Friday night when they travel to Newfoundland to play the St. John's IceCaps, AHL affiliate of the Winnipeg Jets. Puck drop is 6 p.m. (ET).
Toronto Goal Scorers: Jerry D'Amigo, Sam Carrick
Lake Erie Goal Scorers: Andrew Agozzino, Thomas Pock, Mike Connolly
Game Notes
– Toronto outshot Lake Erie 37-29
– Sami Aittokallio earned the victory while Mark Owuya took the loss
– The Marlies went 0-for-2 on the powerplay and 0-for-2 on the penalty kill