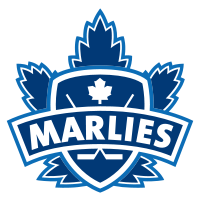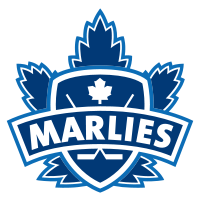 The Toronto Marlies announced Thursday forward Tyler Biggs has been reassigned by the Toronto Maple Leafs to the Marlies from the Ontario Hockey League's Oshawa Generals. Biggs will join the team for their two games in Abbotsford this weekend.
Biggs, 19, registered 53 points (26 goals, 27 assists) and 55 penalty minutes in 60 regular season games with Oshawa in 2012-13. The 6-3, 224-pound Loveland, Ohio native also appeared in nine playoff games with Oshawa posting one assist. Biggs, originally drafted by the Toronto Maple Leafs in the first round (22nd overall), won a gold medal with the United States at the 2013 World Junior Hockey Championship in Ufa, Russia.
The Marlies return to the ice tomorrow night when they travel to British Columbia for a 10 p.m. (ET) game against the Abbotsford Heat, AHL affiliate of the Calgary Flames. Toronto returns home on Tuesday, April 16 when they host the Oklahoma City Barons, AHL affiliate of the Edmonton Oilers, at 7 p.m.