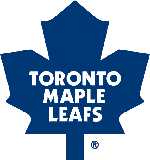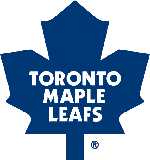 The Toronto Maple Leafs, the John Labatt Centre and Tourism London
announced Monday the schedule for the 2010 Rookie Tournament. This year, the Maple Leafs prospects will compete in three games beginning Saturday, September 11 versus rookie teams from the Ottawa Senators, Pittsburgh Penguins and Chicago Blackhawks at John Labatt Centre in London, Ontario.
The 2010 Rookie Tournament tickets go on sale Friday, July 30 at 10 am. Tickets can be purchased at the John Labatt Centre Box Office, by phone at (866) 455-2849 or online at
www.johnlabattcentre.com
. Ticket prices for the evening games are Adults -$19.25 and Students/Seniors/Kids – $14.25. Ticket prices for the afternoon games are Adults – $16.75 and Students/Seniors/Kids – $11.75.
Scheduled to attend the rookie tournament for the Maple Leafs is forward Nazem Kadri, who was Toronto's first choice, selected seventh overall, at the 2009 Entry Draft. Kadri registered 93 points (35 goals, 58 assists) in 56 games last season for the London Knights. Other notables on the Leafs projected rookie tournament roster include defenceman Jesse Blacker, Keith Aulie and Simon Gysbers, and newly signed goaltenders Jussi Rynnas and Ben Scrivens.
In addition, forwards Brayden Irwin, Marcel Mueller, Jamie Devane, and Ken Ryan, as well as 2010 draft picks Brad Ross (43rd overall), Greg McKegg (62nd overall), Sam Carrick (144th overall) and Josh Nicholls (182nd overall) are expected to bolster the attack of Toronto's entry in the tournament. A full official roster will be released at a later date.


2010 Rookie Tournament Practice & Game Schedule
DATE TIME EVENT LOCATION
Sat. Sept. 11 2:00 PM Game #1 – Pittsburgh vs. Ottawa John Labatt Centre
7:00 PM Game #2 – Chicago vs. Toronto John Labatt Centre
Sun. Sept. 12 2:00 PM Game #3 – Ottawa vs. Chicago John Labatt Centre
7:00 PM Game #4 – Toronto vs. Pittsburgh John Labatt Centre
Mon. Sept. 13 T.B.A. Practice (Chicago, Ottawa, Pittsburgh, Toronto) John Labatt Centre
Tues. Sept. 14 2:00 PM Game #5 – Chicago vs. Pittsburgh John Labatt Centre
7:00 PM Game #6 – Toronto vs. Ottawa John Labatt Centre