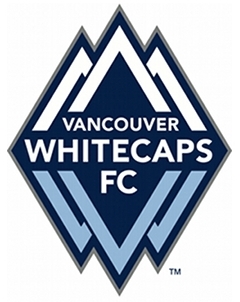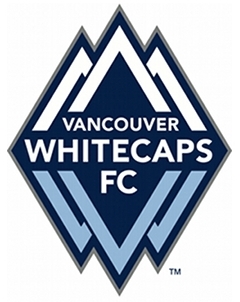 In the fourth match of the 2011 Herbalife World Football Challenge, Major League Soccer's Vancouver Whitecaps FC suffered a 2-1 defeat on Bell Pitch at Empire Field to English Premier League (EPL) giants Manchester City FC in an international match on Monday evening.
In what was the third all-time meeting between Whitecaps FC and City, the home side took the lead through a first-half strike from Camilo. However, the Blue and White were unable to hold on to their advantage in the second half, as goals by youngster John Guidetti and 'Man of the Match' Shaun Wright-Phillips gave the EPL club their second win in three days on their North American preseason tour.
Monday's result was Manchester City's first friendly win in Vancouver, and at Empire Field (formally Empire Stadium), in five attempts – going all the way back to 1958. City's win also avenged two defeats to Whitecaps FC back in the North American Soccer League days of 1980 and 1981.
"These games are such a unique opportunity, and while you would love to play your starters full out, it's also good for our young guys and it was a chance of a lifetime to play a team like Manchester City," said Whitecaps FC head coach Tom Soehn. "They are a classy organization, and with all the talent they have, it was important that everyone got a feel of it."
With an important MLS match to come on Wednesday, Soehn played a strong starting XI in the first half. This included the debut of the club's second Designated Player signing in striker Mustapha Jarju, with the Gambian international celebrating his 25th birthday on Monday. Only goalkeeper Jay Nolly played the entire friendly match for Vancouver. City, meanwhile, dawned their new black and red away strip for the second preseason match in a row.
Monumental efforts were made through the weekend to make the temporary natural grass pitch playable for Monday's game in East Vancouver, and while the surface proved challenging for both sets of players, a crowd of 24,074 were treated to a spirited contest from both sides.
The opening half was certainly entertaining, with Whitecaps FC showing they were not overawed by the visit of their high-profile visitors to the Pacific National Exhibition grounds. The Blue and White looked lively and dangerous in attack, as they found plenty of space in the City half. Just three minutes in, Hassli forced City goalkeeper Joe Hart to tip his fine curling strike over the City crossbar for a corner. Then on 20 minutes, the England number one needed to stop the first of two first-half free kicks from Camilo for another Vancouver corner.
With some of world soccer's best talent in their ranks, City unsurprisingly applied pressure on their Canadian hosts, with new signing Stefan Savic heading a Vladimir Weiss corner wide and Bosnian striker Edin Dzeko forcing a good save from Nolly with a fierce tight-angle shot.
Yet, the 'Caps were a real threat going forward, and on the half-hour mark, they delighted the home fans with the opening goal. Looking particularly sharp during his 45-minute performance, Shea Salinas made a fine run down the right flank before finding Camilo on the edge of the City box. With space and time, the in-form Brazilian hit a first-time shot that deflected off of Savic and sailed past a wrong-footed Hart in the City goal for a 1-0 Vancouver lead. It was the South American's eighth of the goal of the year.
A bit stunned to be trailing to their MLS foes, City responded well and created their best chance of the half on 39 minutes. Good work by Aleksandar Kolarov and Weiss down the left flank set up a glorious chance for Dzeko, but his effort went wide of Nolly's far post. At the other end, Camilo caused more concern for Roberto Mancini's side when he hit the side-netting with another well-struck free kick on 42 minutes.
Though they took a one-goal lead into the halftime break, Soehn kept to his plan of changing all his outfield players for the second half. This included a first-team debut this season for Canadian youngster Philippe Davies in central midfield and a home debut for recent acquisition Jordan Harvey at left fullback. City, meanwhile, made seven changes to their starting line-up for the restart, as the likes of Mario Balotelli, Gareth Barry, Gael Clichy, Joleon Lescott, and Wright-Phillips entered the action.
It was Vancouver that had a great chance to extend their lead on 48 minutes. From Wes Knight's throw-in on the right, Nizar Khalfan's byline cross found Long Tan at the near post, but the Chinese striker was unable to steer his shot on target. Tan was also gifted another great chance just after the hour mark, as he latched on to a wayward clearance by City's second-half goalkeeper Stuart Taylor before drilling a shot just wide.
Yet, as the half wore one, City's fresh legs started to gain control of the contest and create chances. Their efforts were rewarded on 68 minutes from substitute Andrea Mancini's corner.
After signing a new three-year contract with City on Monday, Guidetti headed home Mancini's set-piece to level matters at 1-1.
It was Swedish striker Guidetti that made sure the Northwest English outfit claimed their first victory on Canada's west coast with a run and cutback pass that set up England international Wright-Phillips' stunning strike on 84 minutes. From about 25 yards out, the City winger unleashed an unstoppable right-footed shot that flew past a sprawling Nolly and into the top corner of the Whitecaps FC goal for the match winner.
If anything, the goal sparked the final moments of the friendly to life, with the 'Caps pushing hard for an equalizer, while City went very close to scoring a third goal. In fact, it took a fine double save from Nolly to deny City's goalscorers Guidetti and Wright-Phillips from scoring again on 89 minutes.
The final whistle confirmed another preseason win for City, but all 22 Whitecaps FC players that appeared in the match on Monday can be proud of the effort they made in testing one of world soccer's emerging top clubs in this friendly clash. Vancouver will now make a short turnaround and head to Northern California for their MLS clash with Western Conference rivals San Jose Earthquakes on Wednesday evening. Manchester City, meanwhile, head back to Southern California for more preseason training and a friendly meeting with top MLS club LA Galaxy on Sunday.
Following the match, Mancini was full of praise for Whitecaps FC. "I congratulate their manager because they played very well in both halves and did a very good job," the Italian told reporters. "It was fantastic, the crowd was fantastic, the people and stadium were incredible. It shows Vancouver can have an important future in soccer. They need to improve, but this is only the first year they are playing in MLS."
Whitecaps FC would like to thank English Lawns, JB Instant Lawn, Bos Sod, On Side Restoration, CanStar, Coitt, and Belfor for their efforts in making the natural grass pitch at Empire Field playable for Monday's friendly. The club would also like to acknowledge the staff of the PNE, members of The Vancouver Southsiders, as well as staff, family, and friends of Whitecaps FC for their assistance over the weekend.
Scoring Summary:
30′ – VAN – Camilo (Shea Salinas)
68′ – MAN – John Guidetti (Andrea Mancini)
84′ – MAN – Shaun Wright-Phillips (John Guidetti)
Match Stats:
Shots: Vancouver 20 – Man City 17
Shots on Goal: Vancouver 6 – Man City 6
Saves: Vancouver 4 – Man City 5
Fouls: Vancouver 11 – Man City 6
Offsides: Vancouver 1 – Man City 3
Corners: Vancouver 7 – Man City 10
Cautions:
90′ – VAN – Michael Nanchoff
Vancouver Whitecaps FC
18.Jay Nolly; 12.Jeb Brovsky (8.Wes Knight 45′), 2.Michael Boxall (14.Greg Janicki 45′), 4.Alain Rochat (3.Bilal Duckett 45′), 25.Jonathan Leathers (26.Jordan Harvey 45′); 22.Shea Salinas (16.Nizar Khalfan 45′), 33.Pete Vagenas (15.Philippe Davies 45′), 28.Gershon Koffie (27.Alexandre Morfaw 45′, 19.Blake Wagner 85′), 37.Camilo (13.Michael Nanchoff 45′); 29.Eric Hassli (17.Omar Salgado 45′), 7.Mustapha Jarju (23.Long Tan 45′)
Subs not used: 1.Joe Cannon, 24.Brian Sylvestre, 20.Davide Chiumiento
Manchester City FC
25.Joe Hart (12.Stuart Taylor 45′); 38.Dedryck Boyata, 15.Stefan Savic (56.Frederic Veseli 62′), 4.Vincent Kompany (19.Joleon Lescott 45′), 13.Aleksandar Kolarov (22.Gaël Clichy 45′); 11.Adam Johnson (8.Shaun Wright-Phillips 45′), 34.Nigel De Jong (18.Gareth Barry 45′), 42.Yaya Touré (7.James Milner 45′), 40.Vladimir Weiss (52.Andrea Mancini 62′),48.Ryan McGivern (60.John Guidetti 45′); 10.Edin Dzeko (45.Mario Balotelli 45′)
Subs not used: none