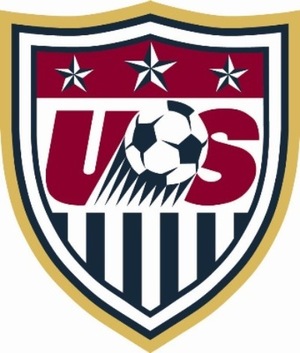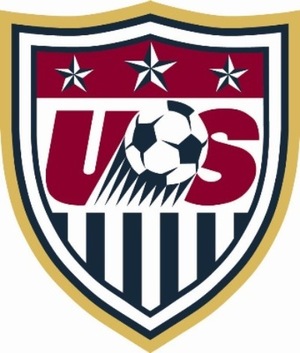 USA Will Face Guatemala, Cuba and Panama in Quest for Berth to 2012 FIFA Under-20 Women's World Cup in Japan

U.S. Under-20 Women's National Team head coach Steve Swanson has named the 20-player roster for the 2012 CONCACAF U-20 Women's Championship to be held in Panama City, Panama, from March 1-11.
The U.S. will kick off Group B play against Guatemala at 5 p.m. ET on Friday, March 2. The USA will then face Cuba at 5 p.m. ET on Sunday, March 4, and wrap up group play against host Panama at 7:30 p.m. ET on Tuesday, March 6. The winner of Group A will meet the Group B runner-up, and vice versa, in the semifinal matches on Friday, March 9.
The finalists and the winner of the third-place game qualify for the 2012 FIFA Under-20 Women's World Cup in Japan. The third-place game and title games will take place on Sunday, March 11 with the championship kicking off at 9 p.m. ET. All matches will be played at the Estadio Rommel Fernandez in Panama City, Panama.
Group A, which consists of Mexico, Haiti, Canada and Jamaica, will kick off the tournament on Thursday, March 1.
"We are excited about the challenge that the qualifying tournament presents for us at this point in time," said Swanson. "We have prepared extremely hard these past two camps in order to be ready for what we know will be a strong field and a difficult environment in Panama."
The U.S. team is coming off an impressive sweep of three matches at the Four Nations Tournament in La Manga, Spain, where it defeated the U-20 sides of Switzerland (10-0), Germany (1-0) and Norway (2-0).
Swanson, who became head coach of this age group last August, will be coaching in his first qualifying tournament and has chosen a roster chock full of collegiate stars, as well as some of the top high school-aged players in the country. Fifteen players on the roster have at least one college season on their resumes while the remaining five are high school seniors.
"This qualifying roster is a testament to all the coaches at every level who have helped develop these players over the years," said Swanson. "We feel strongly in the ability of all these players technically, tactically, physically and mentally but what makes this group really special is how well they can play together."
Leading the way are four members of the U.S. team that participated in the 2010 FIFA Under-20 Women's World Cup in Germany. North Carolina defender Crystal Dunn, who also started for the USA in the 2008 FIFA U-17 Women's World Cup in New Zealand, is joined by three other youth World Cup veterans in Penn State forward Maya Hayes, UCLA midfielder Sam Mewis and Duke defender Mollie Pathman, who has been captaining the team. Mewis, the younger sister of U.S. Women's National Team player Kristie Mewis, also started for the USA in New Zealand.
Six players on the roster were key members of the U.S. U-17 team that failed to qualify for the 2010 FIFA U-17 Women's World Cup despite out-scoring its opposition 38-0 during the qualifying tournament in Costa Rica. A dominant U.S. team fell in penalty kicks in the semifinal to Canada, giving those half dozen players an even bigger chip on their shoulders heading to Panama. Two of the players who were in Costa Rica are goalkeepers: Bryane Heaberlin, who has enrolled early at North Carolina, and Abby Smith, who plays for the Dallas Texans.
Rounding out the group of defenders are the versatile Stephanie Amack, the youngest player on the team, who plays for Mustang Blast in Northern California, Florida State center back Kassey Kallman, who has been anchoring the defense, Olivia Brannon, an excellent individual defender from Virginia and high school senior Cari Roccaro. Brannon and Roccaro were also on that U-17 qualifying team.
The U.S. midfield is a talented one, featuring Morgan Brian, who was the Soccer America Freshman of the Year for Virginia and also the Gatorade Female High School Athlete of the Year as a senior, as well as the youngest member of the U.S. U-17 Women's World Cup Team in New Zealand. Vanessa DiBernardo, who had a fine season for Illinois this past fall while scoring 17 goals, is the daughter of former U.S. international Angelo DiBernardo, who earned 20 caps from 1979-1985.
Julie Johnston is a two-way defensive midfielder from Santa Clara, while Sarah Killion was perhaps UCLA's best freshman this past season. Mandy Laddish, another veteran of the USA's 2008 FIFA U-17 Women's World Cup Team, has showed her skills and attacking ability for Notre Dame the past two seasons.
The U.S. team will bring speed and strength in its group of forwards. The attacking corps features the savvy Micaela Capelle of Portland, Hayes (who scored an astounding 31 goals last season for the Nittany Lions), Lindsey Horan, the USA's leading scorer for the U-17s two years ago and perhaps the nation's top high-school aged striker, the blazing Kealia Ohai, who scored six goals with six assists for UNC this past season, the powerful and skillful Katie Stengel, who scored 19 times for Wake Forest and dynamic dribbler Chi Ubogagu, who scored 10 goals with 10 assists in helping Stanford to the NCAA title.
"We are coming off some quality performances in Spain against three teams that have already qualified for the Finals in Japan, which has given us some confidence," said Swanson. "We still have some fine tuning to do, but at this point in time the team has worked very hard to understand their roles and the way we want to play on both sides of the ball."
U.S. Under-20 Women's National Team Roster by Position:
GOALKEEPERS (2) : Bryane Heaberlin (North Carolina; St. Petersburg, Fla.), Abby Smith (Dallas Texans; Dallas, Texas)
DEFENDERS (6): Stephanie Amack (Mustang Blast; Pleasanton, Calif.), Olivia Brannon (Virginia; Troy, Mich.) Crystal Dunn (North Carolina; Rockville Centre, N.Y.), Kassey Kallman (Florida State; Woodbury, Minn.), Mollie Pathman (Duke; Durham, N.C.), Cari Roccaro (Albertson Fury; East Islip, N.Y.)
MIDFIELDERS (6): Morgan Brian (Virginia; St. Simmons Island, Ga.), Vanessa DiBernardo (Illinois; Naperville, Ill.), Julie Johnston (Santa Clara; Mesa, Ariz.), Sarah Killion (UCLA; Fort Wayne, Ind.), Mandy Laddish (Notre Dame; Lee's Summit, Mo.), Sam Mewis (UCLA; Hanson, Mass.)
FORWARDS (6): Micaela Capelle (Portland; Gresham, Ore.), Maya Hayes (Penn State; West Orange, N.J.), Lindsey Horan (Colorado Rush; Golden, Colo.), Kealia Ohai (North Carolina; Draper, Utah), Katie Stengel (Wake Forest; Melbourne, Fla.), Chi Ubogagu (Stanford; Coppell, Texas)