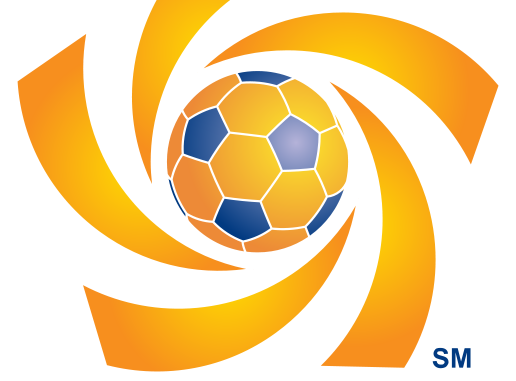 U23 teams continue preparations for Men's Olympic qualifying
Mexico coach Luis Fernando Tena called in 21 players for a Feb. 19-22 training camp. The roster did not include any players from Chivas or Cruz Azul due to their participation in Copa Libertadores matches this week. Alan Pulido, who was a member of Mexico's 2011 CONCACAF U-20 Championship winning team and was part of the squad that finished third at the 2011 FIFA U-20 World Cup in Colombia, was among the invitees.
Panama is currently in Colombia on a week-long trip that began with a 1-0 loss to Independiente Medellín. The team will play Atlético Nacional on Tuesday.
El Salvador will face Puerto Rico's full national team on February 22 at the Estadio Cuscatlan in San Salvador. Last Thursday, the Cuscatlecos confirmed the incorporation of U.S.-based players forward Richard Menjivar (CSU Bakersfield) and goalkeeper Jaime Garcia (Christian Brothers University) into the squad and they joined training on Monday.
Host Trinidad & Tobago defeated Guyana's full national team 3-1 at the Dwight Yorke Stadium in Bacolet on Thursday. Jamal Gay (49′), Trevin Caesar (61′) and Bradley Welch (77′) scored for the young Soca Warriors.
U.S. head coach Caleb Porter called in 23 players for a 10-day training camp in Frisco, Texas (Feb. 19 – Feb. 29). The roster includes 15 players from Major League Soccer (MLS) teams, plus foreign-based players such as Joseph Gyau (Hoffenheim/Germany), Tony Taylor (Estoril Praia/Portugal) and Terrence Boyd (Borussia Dortmund/Germany). The camp culminates with a match against Mexico's U-23 National Team on Wed., Feb. 29, at FC Dallas Stadium.
Seattle acquires Johnson; Morelia remains hot
The Seattle Sounders made headlines this past weekend in MLS, trading for U.S. National Team forward Eddie Johnson. The Montreal Impact had picked Johnson via the league's allocation process, but dealt him to the CONCACAF Champions League (CCL) quarterfinalist for Michael Fucito (Seattle's all-time leading CCL scorer with five goals) and Leonard Neagle.
The 27-year-old immediately contributed, scoring a goal in a 5-0 exhibition victory over Florida Gulf Coast University on Sunday. Johnson, who has played for Fulham, Cardiff City, Aris and Preston North End since leaving MLS in 2008, has 12 goals in 42 international appearances for the United States.
Toronto FC won its first match of the preseason on Sunday, defeating the University of South Florida 5-0 thanks to two goals from rookie Luis Silva.
In another preseason friendly, the LA Galaxy narrowly got past local rival Chivas USA 3-2 on Saturday. Adam Cristman, Pat Noonan and Dan Keat scored for the winners. The Galaxy will travel to Arizona this week for the Desert Diamond Cup, a competition that also includes past CCL participants Real Salt Lake and the New England Revolution.
On Saturday, in Mexico, fellow Champions League quarterfinalists Monterrey and host Santos played to a 1-1 draw. Santos secured a point with an 81st minute equalizer by Aaron Galindo after Luis Perez had put the defending CCL champion ahead in the second half.
Santos now has 14 points, putting it in a three-way tie for first place with Tigres and CCL quarterfinalist Morelia (Tigres leads on goal difference). Monterrey is close behind in fifth place with 12 points.
Morelia posted a 2-1 come-from-behind victory over Puebla on Sunday. Luis Alonso Sandoval netted the game winner with five minutes remaining. Miguel Sabah also scored for the Monarcas, who have won four of their last five matches.
Pumas' struggles continued with a 1-1 draw at Cruz Azul on Saturday. Pumas is winless in five-consecutive games.
In El Salvador, first-place Isidro Metapan maintained its undefeated record after a 2-2 tie against host Alianza on Sunday. Marvin Monterrosa (52′) and Christian Bautista (76′) scored for the visitors.
Referees selected for Under-20 Women's Championship
Fourteen-year international veteran referee Dianne Ferreira-James of Guyana tops the pool of match officials for the CONCACAF Under-20 Women's Championship next month in Panama, the confederation announced on Feb. 14.
Ferreira-James heads a list of 10 referees and 10 assistants that will administer play at the March 1-11 CONCACAF U-20 women's finals, which will determine the region's three qualifiers for the U-20 Women's World Cup in Japan August 19-September 8.
The referees are: Quetzalli Alvarado (MEX), Alondra Arellano (MEX), Dianne Ferreira-James (GUY), Maria Flores (CRC), Sabina Charles-Kirton (LCA), Gillian Martindale (BRB), Annia Navarrete (CUB), Cardella Samuels (JAM), Alicia Villatoro (GUA), Deborah Zebeda (SUR)
The ten center referees will be joined by the following assistants: Elizabeth Aguilar (SLV), Elizabeth Cuff (CUB), Lixy Enríquez (MEX), Nikasie Liverpool (GUY), Patricia Pacheco (SLV), Shirley Perello (HON), Verónica Pérez (USA), Mady Santos Turcios (HON), Lesvia Tzul (GUA), Antonette Williams (JAM).
Canada, Jamaica and Panama hold training camps
Canada is currently in Costa Rica, preparing for the CONCACAF U-20 Women's Championship. The Maple Leafs fell 4-1 to Costa Rica "A" on Saturday at the Piedades de Santa Ana. All 11 of Costa Rica's starters recently featured in the 2012 CONCACAF Women's Olympic Qualifying tournament in Vancouver. Saudy Rosales, Raquel Rodríguez (two) and Wendy Acosta scored for Costa Rica before Catherine Charron-Delage countered for Canada in the dying minutes.
Canada will also face current Costa Rican club champion Arenal Coronado before traveling to Panama for the CONCACAF competition.
Jamaica opened a two-week camp in Kingston on Wednesday that will continue until February 27. The Reggae Girls will play two matches, one against a Sherman Williams Select Team and another against a men's club to be decided.
Lastly, host Panama continues to train in the nation's capital for the upcoming tournament. Coach Luis Tejada cut down the roster to 22 players last week. U.S.-based goalkeeper Dayton Weatherby and Canadian-based Yvamara Rodriguez were welcomed to the squad.
Under-17 Women's draw held on Sunday
Host Guatemala discovered that it will face defending champion Canada, Panama and Jamaica in Group A at the 2012 CONCACAF Under-17 Women's Championship, following the tournament draw held Sunday at the CONCACAF offices in Miami Beach.
Group B consists of Mexico, the United States, Trinidad & Tobago and the Bahamas.
The tournament will take place from May 2-12 and will be played entirely at Guatemala City's Estadio Cementos Progreso, site of the 2010 CONCACAF Under-20 Women's Championship and numerous CONCACAF Champions League matches.
The two finalists and winner of the third-place match qualify for the 2012 FIFA U-17 Women's World Cup in Azerbaijan from September 22 to October 13.
Group A games will be played on May 2, 4 and 6, while Group B action will take place on May 3, 5 and 7. The semifinals will be played on Thursday, May 10.
Two days later, the tournament concludes with the final and third-place match. A match schedule will be released in the near future.
Guatemala to travel to Mozambique
CONCACAF champion Guatemala will travel to Mozambique for two friendlies against the African side on February 25 and 26.
The Guatemalans are preparing for the defense of their title during July's CONCACAF Futsal Championship, which they will also host.
El Salvador opens training
El Salvador started preparations for its CONCACAF futsal play-off series against Canada by opening a training camp last week. Technical Director Jose de la Cruz Flores called up 20 players to the squad, 14 of which attended the sessions. The winner of the play-off between El Salvador and Canada advances to the CONCACAF Futsal Championship.
St. Vincent & the Grenadines win friendly
Host St. Vincent & the Grenadines posted a 1-0 win over Guyana in an international friendly on Sunday at Kingstown's Victoria Park. Wendell Cuffy scored the game's only goal in the 11th minute.
Mexico women suffer narrow loses in China
Mexico, featuring a number of U-20 players, lost all three of its matches by one goal at the Yongchuan International Women's Tournament in China. It opened the competition with a 1-0 loss to the host before falling to North Korea by the same score. The Mexicans closed out its participation on Sunday with a 3-2 defeat to South Korea.