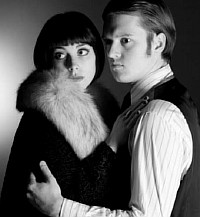 You can publish this article on your website as long as you provide a link back to this page.
This article was last updated on April 16, 2022

What does dating a married man and devouring hot chocolate fudge have in common?
Both taste devilishly good, but both are sinfully bad! Yet, what is it about a married or the so-called 'committed' man that attracts women? Is it the thrill of being the 'other woman'? Or just the promise of love?
We explore…
Dr Kamal Khurana, a marriage and relationship counselor explains, "Women who fall for married men are usually seeking attention and emotional support. Since married men seem to be more experienced and mature, they get attracted towards them.
Owing to their experience, married men understand the emotional needs and desires of women better than their single counterparts. However, men usually get attracted to other women as a result of a deficiency or a lack of satisfaction (emotional/sexual) in their present relationship. "
Being the 'other woman'
Dating a married man could probably stigmatise you with many condemnable titles and may not be an easy experience to endure, for being the 'other woman' entails a lot of sacrifices. If you have convinced yourself that his family would never come to know about it, think again. If they do, you would have to deal with the guilt of inflicting emotional pain on his spouse and kids, besides hurting yourself. It's important to consider that there are many people involved in your relationship, than just the two of you.
Also, dating a man who's married may entail many restrictions such as not being seen in public places together or being with him only when he can find free time away from his family or sneak out and meet you. Even more difficult can be living with the bitter truth that you are sharing him with his wife.
Samvedna Thakur (name changed on request), 27, who works in an advertising agency in Delhi claims, "I have been dating a married man for the last two years. We work in the same office. I've tried to break up with him several times but have failed in doing so. I am aware of the consequences if his wife finds out about our relationship. I also know that I am his second priority, but I am so emotionally attached to him that I'm not even being able to find an eligible man for myself and get married."
Agreeing with Samvedna, Rashi (name changed on request), who is a marketing professional in Delhi adds, "I am dating a man who I know through work. We have been together for a year. Recently, he confessed to me that he's married and is not happy with his present relationship. He said he doesn't want to cheat on me, but can't divorce his wife either. I've been trying to forget him since then and call off the relationship, but I am not being able to do so."