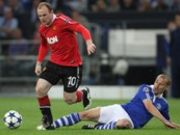 Russian World Cup preparations move forward
Thursday, April 28, 2011
Vitaly Mutko and Alexey Sorokin have been confirmed as chairman and CEO, respectively, of the Russian organising committee for the 2018 FIFA World Cup.
Mutko, who is Russia's Sports Minister and is also a member of FIFA's executive board, was given the job following a meeting of Russia's 2018 World Cup supervisory board, headed by Prime Minister Vladimir Putin. "The Prime Minister chose (Mutko), but I can't say much more," said Sorokin, who headed the Russian bid for the tournament.
Mutko said that Moscow's 80,000-seat Luzhniki Olympic stadium would most likely host the 2018 World Cup final and one of the semi-finals, with St. Petersburg hosting the other semi-final. Moscow is also set to host the opening match of the competition, although that stadium is yet to be confirmed.
Mutko also said the 2017 Confederations Cup, an eight-team tournament which acts as a dress rehearsal for the World Cup, would see games take place in Moscow, St Petersburg, Kazan and Sochi, which is hosting the 2014 Winter Olympics.
Source: SoccerEx Business Daily
Bin Hammam confident of chances in FIFA vote
Fri, 29/04/2011
Mohamed Bin Hammam claims he is "well placed" to unseat incumbent FIFA chief Sepp Blatter in the upcoming presidential elections for world football's governing body.
Bin Hammam, who met the Football Association in London on his campaign trail ahead of the election on June 1, also denied that he was attempting to buy votes by increasing financial help for national associations. The 61-year-old Qatari has promised to double the financial support handed out to each of FIFA's 208 member associations to US$500,000 every year.
"I have had a lot of support since declaring my manifesto and I think I am well placed," Bin Hammam told Press Association Sport. "I said when I announce my candidacy that my chances were 50-50 and although I would not change that figure I am feeling confident."
Bin Hammam added: "People want to hear what the candidate is going to help them with. The need for the funds is essential for national associations – they need to have development projects, national teams, youth teams, facilities and it all costs money. This is not an improper act – people should know what I'm planning."
Source: sportbusiness.com
Gaillard makes vow over UEFA financial guidelines
Wednesday, April 27, 2011
UEFA will follow through on its threat to ban debt-ridden clubs from the Champions League in future seasons, an adviser to the body's president has insisted.
European football's governing body has warned clubs they face possible exclusion from the continent's top club competition from the start of the 2014-15 season if costs are not kept under control to meet guidelines. The new rules will be part of UEFA's 'Financial Fair Play' regulations.
"The litmus test of whether we are serious or not in implementing the rules of Financial Fair Play will come on the day a major European club will fall foul of the rules," William Gaillard, an adviser to UEFA president Michel Platini, told a UK Parliamentary Committee conducting an inquiry into soccer governance on Tuesday.
"If on that day we do not sanction them with what is in the book, we will have failed," he added. UEFA will begin to audit financial statements from next season and will allow clubs to cover losses of up to Eur45 million for the next three seasons.
Source: SoccerEx Business Daily
The MLS Red Bulls will play in the Emirates Cup against Arsenal, Paris St. Germain and Boca Juniors, taking advantage of a "two-week lull in their MLS schedule in late July and early August" to compete in the tournament in London. The Red Bulls are the first MLS team to take part in the event (N.Y. TIMES, 4/29).