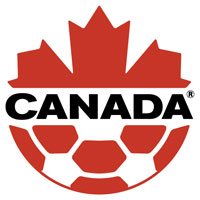 Undefeated Canada has four points in two matches in the CONCACAF 3rd Round of 2014 FIFA World Cup Qualifiers. Canada has a win and draw in two matches in June, with four more matches to be played in September and October. Following up on an away 1-0 win in Cuba, Canada drew 0-0 with Honduras at BMO Field in Toronto on Tuesday 12 June 2012.
Of note, the match was played in front of a boisterous crowd, with 16,132 in attendance at BMO Field.
"The crowd was fantastic," said Canadian head coach Stephen Hart. "I really have to thank the fans. They were there tonight to give us a push."
The result moves Canada to four points after two games played in the round thus far. Canada's next game is also at home against Panama on September 7th.
Canada controlled the game for much of the first half. Dwayne De Rosario found himself in space more than 30 yards away from the Honduran goal 18 minutes into the game. With few other options, De Rosario decided to have a crack at goal. His shot managed to sting the hands of Honduran goalkeeper Noel Valladares who couldn't hold it.
Unfortunately for Canada, there were no Canadian players who followed the play in and Valladares recovered and claimed the ball.
After getting only the faintest of sights at goal for most of the half, Honduras nearly got in front with just five minutes left in the half. Oscar Garcia fed a low cross from the right side in the Canadian box. Antony Lozano was in space right in front of the Canadian goal but he scuffed his shot wide.
Canada got the better chances of the two teams as play resumed in the second half but once again couldn't bury their chances.
In the 67th minute, De Rosario put in a cross from the right side towards Olivier Occean in the Honduran box. It would have been right on the big striker's head but it was cleared by Maynor Figueroa at the last second for a corner.
The first corner was put out for another and on that second corner, Will Johnson found David Edgar but his header went heartbreakingly wide of the right post.
Canada started the game with Milan Borjan in goal, David Edgar at right back, Kevin McKenna and Andre Hainault at centre back, Ante Jazic at left back and Julian de Guzman, Will Johnson, Nik Ledgerwood, Tosaint Ricketts, Dwayne De Rosario and Olivier Occean from midfield through the attack.
In the second half, Canadian head coach Stephen Hart replaced Ledgerwood with Tosaint Ricketts (71'), Occean with Iain Hume (84') and Atiba Hutchinson with Simeon Jackson (88').
Honduras went with a starting XI with Noel Valladares in goal, Mauricia Sabillon at right back, Victor Bernardez and Maynor Figueroa at centre back, and Juan Garcia at left back with Oscar Garcia, Roger Espinoza, Emilio Izaguirre, Wilson Palacios, Carlo Costly and Antony Lozano from midfield through the attack.
In the second half, Honduran head coach Luis Fernando Suarez replaced Lozano with David Suazo (73')
At BMO Field in Toronto, Canada faces Panama on Friday 7 September and then Cuba on Friday 12 October. Canada's away dates are Tuesday 11 September in Panama and Tuesday 16 October in Honduras.