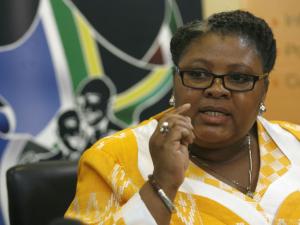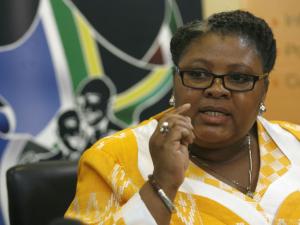 Zuma government is been criticized for overspending the tax money on unnecessary foreign trips and flights. President Jacob Zuma, his deputy Kgalema Motlanthe and Defence Minister Nosiviwe Mapisa-Nqakula allegedly consumed over R15 million on expensive flights to a number of holiday destinations.

Apparently, Mapisa-Nqakula spent R13 million on 61 VIP flights over the last year while Zuma and Motlanthe together spent up to R2.6m on recent vacations. Zuma's trip to Bazaruto Island in Mozambique included 30 flights on a Falcon 900 aircraft and an Oryx helicopter at a cost of R1.6 million. When Motlanthe was flown to the Seychelles, his journey was made up of two Falcon 900 flights.

These stats were revealed in a response to a question from DA defence spokesman David Maynier. Mapisa-Nqakula was requested to confirm the number of flights and ferry flights that were taken after June 12, 2012. According to Nqakula, her own flights for the year cost up to R13 million, with chartered aircraft making up R3 million.

On the other hand, it is believed that the majority of the SAAF's Gripen jet fighters and Agusta 109 helicopters were in storage due to lack of operating funds. Maynier lashed out at the minister, alleging that despite SAAF's precarious financial position, there is no shortage of funds for VIP flights provided by the SAAF.

"The SAAF seems to be in danger of being reduced to an airborne taxi service for VIPs," said Maynier.