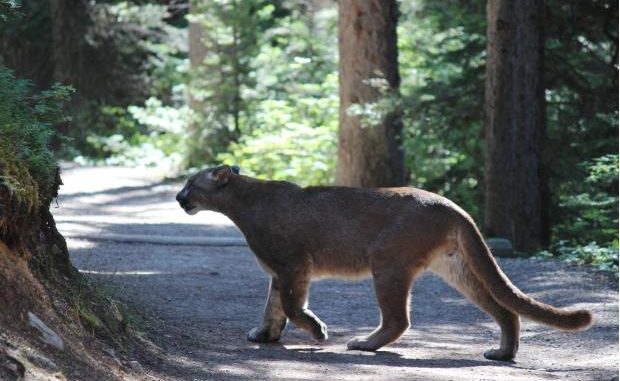 In a unique incident in the history of British Columbia, a Flores Island man ended up spearing a cougar that had attacked his 60-year-old partner. Describing the incident, B.C. Conservation Service Sgt. Ben York explained that the woman was working outside the couple's rural cabin at Cow Bay on Sunday around 6 p.m., when the cougar attached. The women's common law partner ran to her aid while picking up a spear on his way, which was a foot-long blade. York said that "he used the spear to drive the cougar off the woman."

After examining the preliminary site, the cougar's body was found almost 20 metres away from the attack. York stated that "it appears it died as a result of wounds from being speared by the lady's partner. This might be a first in B.C. that somebody fought off and killed a cougar with a spear." He added that a necropsy will further reveal into the detail about why the cougar attacked and how it died. York revealed that the man believes to have speared the animal in its side and behind the shoulder.

On the other hand, York added that the woman suffered lacerations and bites to her head and was also injured on an arm, though was quickly shifted via a boat to Tofino by the Coast Guard Search and Rescue from Tofino's lifeboat station, after which she was transported by helicopter to Victoria General Hospital. He alleged that after spending a "fair bit of time" in the operating room on Sunday night, she is now expected to recover soon.