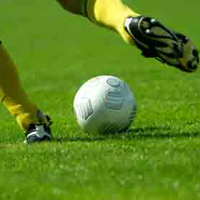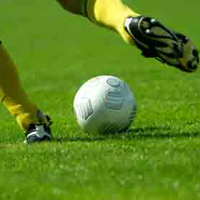 NBA superstar snaps up stake in Liverpool
Thursday, April 7, 2011
National Basketball Association (NBA) superstar LeBron James has acquired a minority stake in Barclays Premier League club Liverpool under the terms of a partnership announced on Wednesday evening.
The two-time NBA most valuable player's company, LRMR Branding & Marketing, has penned an agreement with Fenway Sports Group – the parent company of Liverpool as well as Major League Baseball's Boston Red Sox, New England Sports Network and the 50% owner of NASCAR's Roush Fenway Racing. Fenway Sports Management, the marketing arm of Fenway Sports Group, will team up with LRMR to secure global marketing and sponsorship deals for James.
As part of the agreement, the Miami Heat forward (pictured) and LRMR CEO Maverick Carter will acquire a stake in Liverpool. "We believe this will be a powerful collaboration between Fenway Sports Management and LRMR and LeBron," said Liverpool co-owner Tom Werner. "There are very few sportsmen who can match his global reach, appeal and iconic status."
Werner added: "LeBron and Liverpool each has a powerful presence internationally, with particular strength in Asia, but we feel the business opportunities for both working and being identified together in emerging international markets will result in unforeseen opportunities that neither would have been able to realise alone."
Source: SoccerEx Business Daily
Wayne Rooney dropped by Coca-Cola
Thursday, April 7, 2011
Coca-Cola has stated it will not renew its partnership with controversial Manchester United and England forward Wayne Rooney.
The drinks giant has sponsored the 25-year-old England star since 2007 and has utilised him in high-profile campaigns for its Coke Zero and Powerade brands. The company dropped Rooney from a campaign last year in the wake of allegations about his private life and has now stated it will not extend a deal worth a reported 600,000 pounds.
"Our contract with Wayne Rooney came to an end last year and we mutually agreed that we would not renew our relationship," Coca-Cola said in a statement. "Our marketing plans have evolved to focus on our sponsorship of the London 2012 Olympic and Paralympic Games and the upcoming launch of our plans for the Olympic Torch Relay."
Rooney has endured a difficult year on and off the pitch and currently faces a two-game ban for swearing into a television camera during United's 4-2 win over West Ham United on Saturday. However, his season took a turn for the better last night as he scored the only goal in United's 1-0 win over Chelsea at Stamford Bridge in the first leg of the UEFA Champions League tie between the two teams.
Source: SoccerEx Business Daily
Vladimir Putin calls for friendly World Cup in 2018
Thursday, April 7, 2011
Prime Minister Vladimir Putin has called on the Russian Football Union (RFU) to act on the violence and ethnic tension that exists amongst the nation's football supporters ahead of the 2018 FIFA World Cup in the country.
Just days after Russia secured the hosting rights to the tournament in December, up to 7,000 fans and nationalists rioted in central Moscow after a Spartak Moscow supporter was shot dead in clashes with natives of Russia's mainly Muslim North Caucasus. Putin has insisted that such incidents cannot occur in a nation staging a World Cup.
"I'm convinced that the RFU needs to actively interact with the public and football fan associations and organisations," he said on Wednesday during a government meeting addressing preparations for the World Cup. "We have given a promise to FIFA and the entire international community to hold the World Cup properly, based on the principles of tolerance and benevolence, and we must deliver on this promise. I met with supporters of Russia's leading football clubs last December. We need to involve these public organisations in the preparations for the World Cup to use their energy and positive creative potential."
Meanwhile, Putin has ordered the Finance Ministry to report on the costs of staging the World Cup by June 1 admitting that stadia preparation is likely to provide the major challenge. "One of the biggest issues is the construction of stadiums," he stated. "It is not an exaggeration to say that this is the fundamental task in preparing for the World Cup in Russia. For some stadia, including those in Moscow, St Petersburg, Sochi and Kazan, their status is pretty much clear in terms of what needs to be done. In other regions the organising committee, along with local authorities, will have to choose sites for building future stadia that meet all FIFA regulations."
Source: SoccerEx Business Daily
Japan asked to reconsider Copa America withdrawal as Spain waits in wings
Tuesday, April 5, 2011
Argentina has asked Japan to reconsider its decision to pull out of the Copa America with Spain seemingly on standby to send the world champions to the tournament this summer.
According to media reports on Tuesday, Spanish Football Federation (RFEF) president Angel Maria Villar (pictured) revealed his organisation had received an invitation from his counterpart at the Argentinian Football Association, Julio Grondona. Argentina is hosting this year's event, which runs from July 1-24, and Villar stated that Grondona had called for "Spain to participate in this tournament", with the matter set to be discussed by the RFEF board.
However, although Japan Football Association president Junji Ogura on Monday told South American Football Confederation (CONMEBOL) president Nicolas Leoz that his organisation wanted to concentrate on the country's recovery following last month's devastating earthquake and tsunami, the Asian nation has been given until April 15 to change its mind by the competition's organisers. Leoz, stating that Japan's invitation would remain open for the 2015 Copa America in Brazil, had said earlier in the day: "We will consult with Julio Grondona, president of Argentine football, and other South American leaders to analyse what to do with the vacant position."
CONMEBOL regularly extends invitations to countries outside South America with Mexico having made regular appearances at the Copa since 1993, while the likes of Costa Rica, the United States and Honduras have also turned out. The appearance of Spain would be a commercial coup for organisers, but runs the risk of angering Spanish clubs whose stars have been in action every summer since winning UEFA Euro 2008 and will defend their European title in Poland and Ukraine next year. Costa Rica, Canada and Honduras have also been mooted as possible replacements for Japan.
Source: SoccerEx Business Daily
Mohamed Bin Hammam receives key endorsement
Tuesday, April 5, 2011
Mohamed Bin Hammam has secured heavyweight backing from an unlikely source in his campaign to become FIFA president.
Former FIFA Executive Committee member Chung Mong-joon on Tuesday came out to support Bin Hammam's bid to oust Sepp Blatter stating that the Asian Football Confederation (AFC) president is the "right" candidate to bring change to world football's governing body. Chung's statement comes just two years after he questioned Bin Hammam's mental health at the AFC Congress.
However, the honorary chairman of the Korean Football Association told reporters: "We welcome the candidacy of Asian Football Confederation president Mohamed Bin Hammam. Blatter has served as FIFA's secretary general and president for 30 years. It is now time for him to give way to a new person."
Although Chung lost his seat as FIFA vice-president in January, he is still considered a highly influential figure owing to his presence on the Executive Committee since 1994 and his family's ownership of Korean auto giant Hyundai. He added that Blatter's popularity has fallen, stating: "FIFA is more financially successful than the IOC (International Olympic Committee) and its president should be admired, beloved and respected. However, Blatter is not."
Source: SoccerEx Business Daily
Bin Hammam hopes presidential contest will display FIFA's "integrity"
Tue, 05/04/2011
Mohamed Bin Hammam has claimed he plans to write to FIFA presidential rival Sepp Blatter to call for the upcoming election campaign to display the "integrity" of world football's governing body.
FIFA confirmed on Monday that Asian Football Confederation president Bin Hammam would be the only opponent to incumbent Blatter in the June 1 vote in Zurich, Switzerland. Former Chile international defender Elias Figueroa and American journalist Grant Wahl had previously announced plans to enter the running.
Issa Hayatou was the last candidate to run against Blatter when he was defeated in the 2002 ballot, which came after a campaign of accusations of financial mismanagement at FIFA.
However, Bin Hammam, writing in his online blog, stated that he is hoping both candidates can improve the public image of FIFA, which has taken a battering since the build-up to the December 2010 vote for the host countries of the 2018 and 2022 World Cup tournaments.
"I will write to the current FIFA president to congratulate him for putting his name forward for a fourth term," stated Bin Hammam. "I will let him know that I see this election as an opportunity for us to prove that FIFA is not corrupt and that the organisation is open and democratic."
Bin Hammam added: "I will tell him that throughout this campaign we should respect FIFA's statutes and protect FIFA's integrity by ensuring that there will be no outside interference in the attempt to win votes; the influence of third parties should not be tolerated or accepted."
Source: sportbusiness.com
Indonesia's government backs FIFA move
Tuesday, April 5, 2011
The Indonesian government has welcomed FIFA's decision to assume day-to-day control of football in the country amid a prolonged leadership crisis within the Indonesian Football Association (PSSI).
FIFA has announced that a Normalisation Committee will take over from the current PSSI Executive Committee after stating that its leadership had "lost all credibility" in the country. Presidential elections are set to be held by May 21. "The government warmly welcomes FIFA's decision because it means the government and FIFA are in agreement," Sports Minister Andi Mallarangeng told state news agency Antara.
"As soon as the committee is formed, the government will facilitate it so it can work immediately and start preparing for the PSSI congress," added Mallarangeng. The move by world football's governing body came after protests against PSSI head Nurdin Halid and the body's failed attempts to topple the breakaway Indonesian Premier League (LPI) which was established in January by local oil tycoon Arifin Panigoro.
A FIFA statement read: "The FIFA Emergency Committee estimated that the current PSSI leadership was not in control of football in Indonesia as proven by the failure to gain control of the run-away league (Liga Premiere, LPI) set up without the involvement of PSSI or by the fact it could not organise a congress whose sole goals were to adopt an electoral code and elect an electoral commission. The FIFA Emergency Committee came thus to the conclusion that the PSSI leadership had lost all credibility within Indonesia and was not in a position anymore to lead the process to solve the current crisis."
Source: SoccerEx Business Daily
Blatter and Bin Hammam confirmed as only FIFA presidential candidates – report
Sunday, April 3, 2011
Sepp Blatter and Mohamed Bin Hammam will be the only candidates in the FIFA presidential election on June 1.
Nominations for the FIFA presidency closed on Friday with incumbent Blatter and challenger Bin Hammam, the president of the Asian Football Confederation, as the only names having been put forward, according to Reuters. FIFA stated that it would rubber-stamp the official candidates on Monday "following a thorough verification process".
US journalist Grant Wahl told Reuters in an email he had not received a nomination after searching for one national association to back him.
"If FIFA were truly a representative democracy I'm convinced that not only would I have been nominated but I also would have beaten Blatter and Bin Hammam in a landslide on election day," he wrote in his latest article for Sports Illustrated. The vote for the presidency will be held in Zurich, Switzerland, as part of the 61st FIFA Congress.
Source: SoccerEx Business Daily

UEFA receives record number of ticket applications for Euro 2012
Sunday, April 3, 2011
UEFA has received more than 12 million ticket applications for Euro 2012, the governing body announced on Friday.
A total of 12,149,425 ticket requests had been made by fans worldwide by an initial application deadline to see the European Championships in Poland and Ukraine. More than 550,000 tickets are available for the general public at Euro 2012, and the current number of applications has surpassed the previous record for the Championships, when 10.4 million people applied for 300,000 tickets on sale for Euro 2008 in Austria and Switzerland.
People have been limited to applying for a maximum of four tickets each at www.uefa.com. Almost 88% of ticket applicants were from Poland and Ukraine, UEFA stated, and overall ticket sales are expected to generate Eur100 million.
At least 12,000 ticket applications have also been received from Germany, Russia and Switzerland, with football fans from a total of 206 countries having applied. UEFA will stage a lottery to determine the ticket recipients from April 19-22.
Source: SoccerEx Business Daily
THE MONTREAL IMPACT AND SID LEE EN ROUTE TO MLS
With its 2012 Major League Soccer (MLS) debut quickly approaching, the Montreal Impact have teamed up with Sid Lee to draw up a game plan that will hit home with Quebecers and highlight the importance of this new chapter for the club. Sid Lee will provide the Impact with marketing/communication services and will develop its brand strategy.
"We're very happy about this new partnership with Sid Lee," explains Claude Pinard, Montreal Impact Chief Business Officer. "The Montreal Impact will be experiencing something truly extraordinary in the coming months and we're sure Sid Lee's creative and strategic prowess will greatly benefit us."
A 360-degree communication strategy-using traditional and interactive media, mobile applications and presence on social networks-will enable the Impact to shine on the local and international stage.
"It's with great joy and pride that Sid Lee joins the Impact on its quest to the majors!" says Martin Gauthier, Executive VP and Senior Partner. "It's a historic moment that requires all of Sid Lee's creativity. We want people to come out to the new Saputo Stadium in droves, and live and breathe the Impact like never before."
The Impact are gearing up to take Montreal summers by storm. The team wants to attract more fans than ever to the Saputo Stadium, which will boast 20,341 seats in 2012. Companies, families, youth and sports fans will be in for competitive, high-caliber international soccer à la Montreal.
The Impact have been making a splash in the city for over 18 years now, backed by a winning tradition, strong leadership and partners, and that special Montreal touch. Sid Lee will work to boost the visibility of the Impact, the MLS and its players (such as Landon Donovan, David Beckham and Thierry Henry) all the while keeping the traditional aspect of the club intact.
Source: Montreal Impact