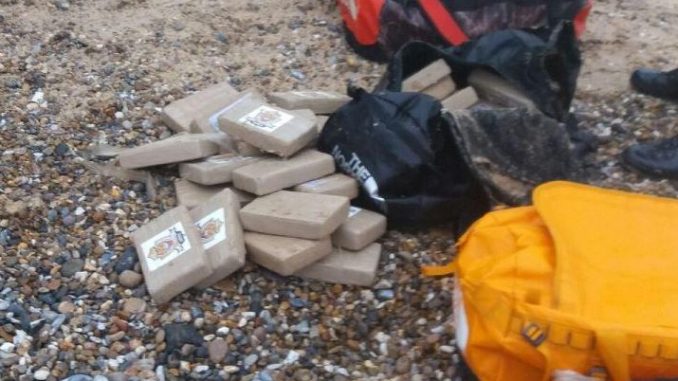 Police and National Crime Agency are investigating the incident after a member of public discovered £50 million worth of cocaine on a beach at Norfolk. Officials confirmed that hundreds of kilograms of Cocaine washed up on two Norfolk beaches on Thursday afternoon. The experts from National Crime Agency were present at the scene as several number of small packages kept surfacing at a location near Caister for at least two hours.
The officials have confirmed that the seized cocaine is estimated to weigh over 360 kilos and, if that amount of the drug is cut and sold on the streets, it could have had a potential value of upwards of £50 million. The investigators have yet to find out how the drug reached the waters but a widely believed theory is that it was thrown overboard by smugglers either for others to collect or because they feared they were to be challenged by officials.
Superintendent Dave Buckley, from Norfolk Constabulary, confirmed that "this is obviously a substantial seizure of class A drugs, and its loss will represent a major blow to the organised criminals involved." Buckley confirmed that "we are assisting the National Crime Agency with their searches and whilst we believe we have recovered all the packages, should any member of the public find one they are urged to contact Norfolk Constabulary immediately on 101. We will have extra officers in the area to monitor the situation."


Loading ...