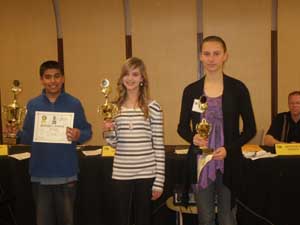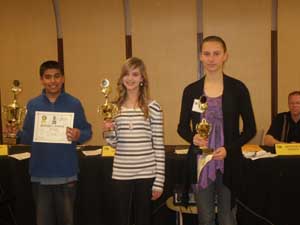 We eagerly await this annual event in Milton every year, and the day is coming soon! Milton will host its 3
rd
annual Spelling Bee contest on April 14, 2012 at the Milton Mall! Let me give you some information about the Milton Spelling Bee (the Bee). The Milton branch of the Spelling Bee of Canada was founded in 2009 and encourages youth, parents, teachers and the community at large to participate in the education process. The Bee is now unifying all the Provinces for a National Spelling Bee. To date, over 45,000 children and youth have participated in the program across Canada. Once regional programs have been established in all provinces, this will lead to Provincial Champions, who will then compete to become National and International Champions.
The Milton Spelling Bee was established in response to a need within the community for a stimulating, educational program, outside the regular school curriculum, which would focus specifically on English language basics. The Bee's programs are designed to contribute to the development of our youths' self esteem, create pride in academic achievement and in the process, and help to build a solid foundation for their future education and careers.
Volunteers and community sponsors run the Bee every year. We depend on local businesses, organizations, and individuals to contribute time, materials, service and or/funds. Th
e annual Spelling Bee is aimed at youth 6 – 15 years of age. The participants are placed into one of three categories, Primary: age 6 to 8, Junior: age 9 to 11 and Intermediate: age 12 to 14, to vie for scholarships, trophies and prizes. The youth receive booklets of spelling words to learn, and the Bee is based on the word lists received by each age group. People aged 15+ are Coaches and Mentors. We need YOU! High school students 15+ earn community service hours. Parents/teachers or anyone who has an interest in helping kids succeed, please contact us! This is my second year supporting this great event and I love it!
Do not wait till the last minute, make sure to register your child for the Milton Spelling Bee that will be held on Saturday, April 14, 2012. A Mock Bee (date be announced) for practice purposes will be held at the Miton Mall. There will be an information session coming up about Coaching/Meet and Greet/Get your Questions Answered in April. Stay tuned for exact times and updates. Enrich your vocabulary, meet new friends, experience public speaking , and increase self confidence. First Place Champions in each of three age categories advance to Provincial Finals in May. Register online at
www.spellingbeeofcanada.ca
or contact Vidya Narayan at vnarayan25@gmail.com.
Article viewed on Oye! Times at www.oyetimes.com