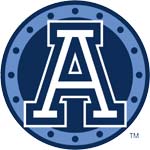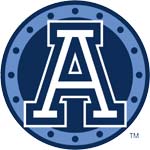 The Toronto Argonauts Football Club cast into the CFL free agent pool today and reeled in two big ones. The Boatmen welcomed back ball-hawking cornerback Byron Parker and strengthened their offensive line by signing non-import OG Cedric Gagne-Marcoux.
Commented Toronto Argonauts' General Manager/VP, Football Operations, Adam Rita, "It's great to have Byron back with the Argos. This year, he'll be with us in training camp and we anticipate he will help us with several positions in the secondary. Hopefully, he will offer us leadership and return to the form and focus he had early in his career that created many turnovers and touchdowns for the Double Blue."
Enthused Parker, "I'm excited to come back to my adopted home of Toronto, where I started my career. I wanted to be around the people I enjoy being with and those people are in Toronto. I'm looking forward to help re-build the tradition of winning with the Toronto Argonauts. To all the fans, I'm happy to be back and look forward to seeing you soon."
An incredibly versatile athlete, Parker played parts of five seasons as a cornerback, receiver and returner for the Boatmen. He set club records for most interception return yards in a season (348 in 2006), interception return yards in a game (135 at Hamilton on September 9, 2006), career touchdowns by interception (6) and single-season touchdowns by interception (4). Parker re-joined the Argonauts in September 2009 after a tryout with the Philadelphia Eagles and played two games for the Double Blue before being dealt to Edmonton on September 28. He started six games including the West Semi-Final for the Esks.
Rita discussed Gagne-Marcoux's signing, "We're very excited to have firstly, someone Dominic Picard can talk to. Picard and Gagne-Marcoux played together in CEGEP and we hope to improve our play with him. He is able to play all of the inside positions on the offensive line which should provide us with good experience at both Centre and Guard where we know he will be able to compete for a starting position. We are gaining the kind of depth we want on our o-line to improve their play across the board."
Gagne-Marcoux commented, "For me, it was obvious where I wanted to go in free agency. I've always liked to play at Rogers Centre in Toronto. Also, Taylor Robertson and Dominic Picard are my two best friends in the League. Taylor has always been a mentor to me and to get a chance to play with those guys is so exciting for me. The aggressiveness and intensity of the o-line in Toronto is my kind of style of play."
Gagne-Marcoux was the eighth overall pick in the 2006 CFL Canadian Draft by Hamilton. Game-ready, the Central Florida product finished his final year of eligibility and reported to Hamilton the next season and started all 18 games as a rookie in 2007. The 27-year old had played his entire three-year CFL career with the Ticats and dressed in 22 games with 19 starts.
Cedric Gagne-Marcoux
Offensive Lineman
6'2", 290 lbs.
Central Florida
Born: September 27, 1982
Baie-Comeau, Quebec
1st Year Argos/4th Year CFL
Non-Import
Acquired: Signed with Toronto as a free agent on February 16, 2010.
2009: Started in one game and dressed in four for Hamilton…Started Ticats' season opener vs. Toronto at guard…Dressed as backup guard from Weeks 11-13.
2008: Started Ticats' season opener in Montreal on June 30 but suffered a season-ending shoulder injury.
2007: Signed with Hamilton in the spring…Started all 18 games at guard as a rookie…Made CFL debut on June 30 in Calgary.
2006: Selected in the first round (8th overall) by the Hamilton Tiger-Cats in the CFL Canadian Draft.
College: Played four seasons at Central Florida (2003-06)…Started 39 of 44 games at centre…Named First Team All-Conference USA as a junior…Named team's Most Valuable Offensive Lineman as a junior…Helped the Golden Knights capture C-USA East Division Championship and an appearance in the inaugural C-USA Football Championship…Redshirted as a freshman in 2002.
Personal: Cedric attended Champlain H.S. in Sherbrooke, Quebec. In his spare time he enjoys fishing, weight-lifting and cooking. He lives in Orlando, Florida in the off-season and is a big country music fan. He played on Team Canada's under-20 squad and was named the province of Quebec's MVP Offensive Lineman. He graduated from Central Florida with a degree in Marketing and his parents are Betty Gagne and Andre Marcoux. Cedric played with current Argos teammates Taylor Robertson, at Central Florida, and Dominic Picard, in junior football.
Byron Parker #28
Cornerback
6'1", 196 lbs.
Tulane
Born: March 7, 1981
Madisonville, Kentucky
6th Year Argos / 6th Year CFL
Import
Acquired: Signed with Toronto as a free agent on February 16, 2010.
2009: Exercised the option year of his contract on February 3 and attended training camp with the Philadelphia Eagles (NFL)…Released on August 15 and rejoined Toronto on August 20… Dressed in 2 games for Toronto, seeing most of his time on special teams, before being traded to Edmonton on September 28…Week 8, Dressed at backup CB and punt returner in first Argos game of the season (28/08/09)… Had 4 punt returns for 55 yards, LG 30, in loss vs. Calgary…Week 9, Dressed at backup CB and handled punt returns, returning 2 punts for -2 yards…Left game in second half with injury…Week 10, On 46-man active roster but did not dress in win vs. Hamilton…Week 11, On 46-man active roster but did not dress in loss at BC…Traded to Edmonton on September 28 in exchange for future considerations… Dressed in 6 games for Edmonton and handled punt return, kickoff return and started on defence… Recorded 16 tackles, 3 PKDs and 3 INTs for 31 yards with the Esks..Also returned 5 punts for 37 yards and 7 kickoffs for 183 yards…2009 Playoffs Dressed in West Semi-Final loss at Calgary and had 5 DT, 2 PKD and one punt return for nine yards.
2008: Started 18 games for the Argos at CB…Tied for team lead (with Kenny Wheaton) with four interceptions and led club with 70 INT return yards, LG 27…Started both pre-season games at Montreal and vs Hamilton…Week 1, Started at CB in Winnipeg and made 4 DTs and 1 key INT that he raced back 27 yards…Week 2, Started at CB in loss against Hamilton… recorded 5 DTs and 1 KD…Week 3, Started at CB and recorded 1 PKD in loss at Edmonton…Week 4, Started at CB and played special teams in win vs Edmonton…Recorded 1 ST tackle…Week 5, Started at CB and played special teams in loss at Saskatchewan…Recorded 1 DT…Week 6, Started at CB and picked off deflected pass returning it 11 yards in win vs Winnipeg…Also made 1 DT…Week 7, Started at CB and made 2 DT in loss at Hamilton…Week 8, Started at CB and made 2 DT in loss vs Montreal…Week 9, Started at CB and made 1 DT in Labour Day win at Hamilton…Week 10, Started at CB and recorded 2 DT in loss at Montreal… Week 11, Started at CB and made 3 DT in loss vs Winnipeg…Week 12, Started at CB and made 2 DT in loss at Calgary…Week 13, Started at CB and made 3 DT in loss vs Calgary…Tipped a Henry Burris pass in the endzone which was caught by teammate Kenny Wheaton for an interception…Week 14, Started at DB and made 1 DT and 1 ST tackle in loss vs BC…Week 15, Started at CB and made 3 DT and 1 PKD in loss at Winnipeg…Week 16, Started at CB and made 7 DT and 1 ST tackle in loss vs Montreal…Week 17, Started at CB and made 2 DT in loss at B.C…Week 18, Started at CB and made 1 DT and 2 INTs for 32 yards, LG 24, in loss vs Saskatchewan.
2007: Named CFL All-Star at CB…Named East Division All-Star at CB… Named CFL Pro Players All-Star at CB…Started all 18 games for Toronto at CB, leading the club in knockdowns with 10 and interception touchdowns with 2…Was the only player in the CFL to record a touchdown in all three phases of the game (offence, defence, special teams)…Week 6, started at CB at Montreal but was ejected in the fourth quarter after a rough play disqualification…Week 8, had a great game against the Winnipeg wideouts and also lined up at receiver for one play to catch a 27-yard touchdown (24/08/07) from QB Rocky Butler…Week 9, started at CB and saw limited action at WR in Labour Day win over Hamilton. Recorded a 29-yard interception return touchdown which tied him with Ed Berry, Clifford Ivory and Adrion Smith for the most career interception return touchdowns in club history with 5… Week 10, recorded 2 INT to accompany 3 DT in win over Hamilton…Week 14, recorded 2 INT to accompany 1 ST touchdown after picking up a blocked punt, by Jordan Younger, and running it into the endzone in win over Edmonton…Earned CFL Defensive Player of the Week …Week 15, recorded 1 INT which he returned for a 58-yard touchdown…The touchdown put him in sole possession of first on the Argos all-time Interceptions for Touchdown list with 6, surpassing Ed Berry, Clifford Ivory and Adrion Smith…Also became the fastest player in club history to return 5 interceptions for touchdowns (30 games)…2007 Playoffs Started at CB, recording 5 DT and 1 ST in East Final versus Winnipeg.
2006: Signed contract extension with Toronto on October 26, 2006…Signed a one-year contract with the Dallas Cowboys (NFL) on January 10 and attended training camp…released by Dallas on July 31…Re-signed with Toronto on August 6…Named Argos' Outstanding Defensive Player by the Toronto chapter of the FRC…Earned East Division All-Star as a unanimous selection at CB for first time in his career… Earned CFL All-Star at CB for the first time in his career…Week 9, made second career start at CB and recorded his first-ever CFL interception (19/08/06) when he picked off an Anthony Calvillo pass and returned it 79 yards for a touchdown…He also finished tied for the team lead in defensive tackles with seven and earned CFL Defensive Player of the Week for the first time in his career…Week 11, had a career game, intercepting two passes for touchdowns (86 and 46 yards) in win at Hamilton (04/09/06)… Tied two Argo records including most INT Return TDs in a game and in a quarter, and also set the Argo record for most INT Return Yards in a game (135) and in a season…The performance earned him his second CFL Defensive Player of the Week award in three weeks…Week 12, recorded another INT, returning it 21 yards in win over Hamilton…Week 16, recorded two interceptions, including one in the dying minutes of the game that he returned 75-yards for a touchdown. His second interception set the CFL all-time record for interception return yards in one season (previously held by Robert Grant) with 342…Named CFL Defensive Player of the Week…Week 17, recorded another INT vs Saskatchewan… Named CFL Defensive Player of the Month for the first time in his career… 2006 Playoffs Started at CB in his first career post-season game (05/11/06) and recorded 2 DT in East Semi-Final win over Winnipeg… Started at CB in East Championship versus Montreal.
2005: Signed with the Toronto Argonauts as a free agent on January 24…Played in 6 regular season games for the Argos, starting one at CB in Ottawa (05/11/05)…Dressed primarily as a KR/CB but entered the game as a receiver in Montreal (28/07/05) for one play and caught a 42-yard pass from Damon Allen…Week 9 against Calgary, dressed as backup CB but played LB in some formations…2005 Playoffs Did not dress for East Championship due to injury.
2004: Signed with the Jacksonville Jaguars (NFL) as a free agent on April 26…Released by Jacksonville August 1.
College: 2003 Joined the Green Wave football team as a walk-on…Did not start any games, used mainly on special teams and as a nickel back…Injured (pulled hamstring) in mid-season… Had an interception for 19 yards in the final game of the year versus East Carolina…Tallied 1 punt return for 6 yards, 11 tackles, 1 pass knocked down and 1 fumble recovery on the season… Basketball Star (2001-03) Played two years for the Tulane Green Wave, seeing action in 55 games as a defensive spark…led team in steals as a senior…Crowned 2003 NCAA Collegiate Slam Dunk Champion after winning a nationally-televised dunk contest held in conjunction with the Final Four…He calls the winning dunk the X-Factor… Junior Played basketball for two years at Tyler (Texas) Junior College.
Personal: Byron Wesley Parker lives in Atlanta, GA and is the proud father of a daughter named Jordyn and a son named Kyron. He is the son of Phillip and Annette Parker and has a younger sister named Brandi. Byron majored in media arts and business at Tulane and enjoys drawing and playing basketball.