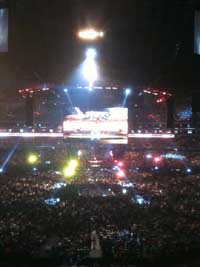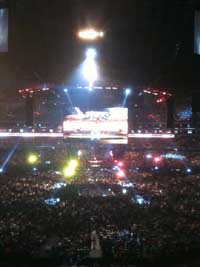 Welterweight sluggers
Dan "The Outlaw" Hardy
and
Chris "Lights Out" Lytle
will go to war in the main event of August 14th's UFC on Versus card in Milwaukee. The bout was verbally agreed to by both parties and is likely to be one of the most exciting of 2011.
Castillo vs. Volkmann on its way to Milwaukee
UFC President Dana White has announced another intriguing matchup for the August 14th event in Milwaukee, as two lightweight up and comers collide.
"In a battle between two top notch wrestlers, Danny "Last Call" Castillo will face Jacob "Christmas" Volkmann August 14 in Milwaukee," said White.
Miller/Bendo, Bonnar/Vemola Coming in August
Verbal agreements are in for an August matchup between two of the top lightweights in the UFC as former WEC champion Ben Henderson takes on highly ranked Jim Miller, who is currently riding a seven-fight win streak.
Earlier in the day, White confirmed that Stephan Bonnar will try to score his third win in a row against when he battles European standout Karlos Vemola at the same event, taking place August 14 in Milwaukee.
"Verbal agreements are in for an August matchup between Karlos Vemola and Stephan Bonnar," said UFC President Dana White. "Vemola is an extremely powerful wrestler with heavy hands while Bonnar is very well rounded and known for his incredible ability to take punishment and keep coming forward."
Two Announced for UFC on VS Event in August
This August's UFC on Versus event is starting to take shape, with UFC President Dana White announcing two bouts that have been verbally agreed to for the show, which will take place on a date and at a venue to be announced.
"A match that has a shot at being 'Fight of the Night' has been verbally agreed to for UFC On Versus this August, as Duane 'Bang' Ludwig and Ultimate Fighter winner Amir Sadollah will throw down," said White. "Verbal agreements are also in for a battle of submission specialists as 'The Spider' TJ O'Brien will faceCole 'Magrinho' Miller."