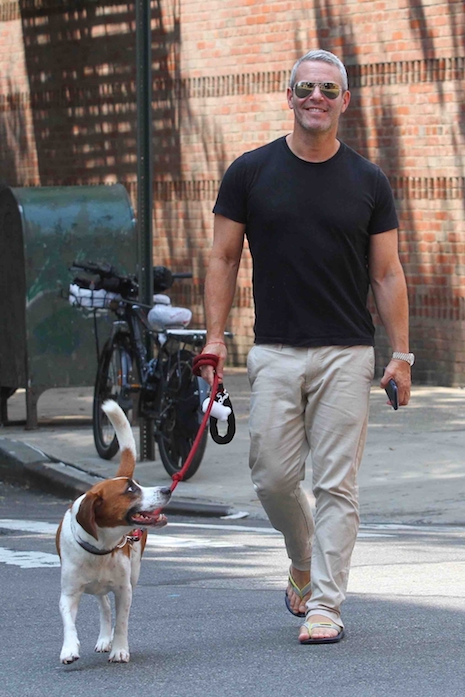 Andy Cohen's dog Wacha can't help looking lovingly up at his owner while they take their daily walk in the West Village. Andy noticed one block that he usually traversed was frequently littered with trash. He complained loudly and was surprised when the block was suddenly cleaned up. Delighted with his accomplishment, Andy declared "I should run for mayor!" His online followers encouraged him to get into politics, but he's too busy with "Watch What Happens Live" for now.
Photo Credit: BACKGRID-USA
Click HERE to read more and view the original source of this article.


Loading ...