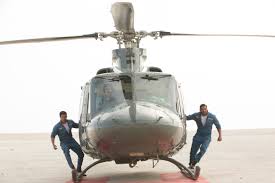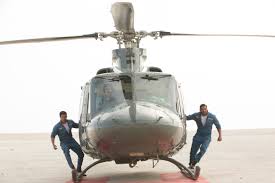 When the makers Sajid Nadiadwala and Rohit Dhawan called their John-Varun-Jacquline starrer an action adventure film, we were geared up for a lot of interesting action and adventure in the film, glimpses of which were seen in the trailer too.

The Dishoom cast will be seen part of multiple different kind of chase sequences in the film.

The makers have explored and incorporated various of these in the film appropriately so. After all the film is about India's top batsman going missing in the Middle East and two cops from either side of the Arabian Sea teaming up for a 36 hour manhunt.

The chase goes right from on foot to land vehicles to on water in a speed boat to the helicopter in the air.

Out of all these, the helicopter chase sequence was the most complicated and the longest chase sequence shot in a Hindi film. It went to about 11 to 12 mins.

It also was extremely cost heavy to the makers but given the scale of the film and the outcome, it was totally worth it.

If sources are to be believed then it has costed a whopping sum of 3 crs making this the most expense chase sequence in a Bollywood film ever.

There were trained fighters used, a lot of crew was international as the shooting had to happen in Morocco.

To capture John and Varun on the helicopter doing stunts, multiple other choppers were required around them. Safety of all the people involved was another thing that was well taken care of by the makers.

Sounds like a total treat for the audiences on 29th July 2016.

Produced by Sajid Nadiadwala under the banner of Nadiadwala Grandson Entertainment, Dishoom is directed by Rohit Dhawan and is all set to hit the silver screen on 29th July, 2016.