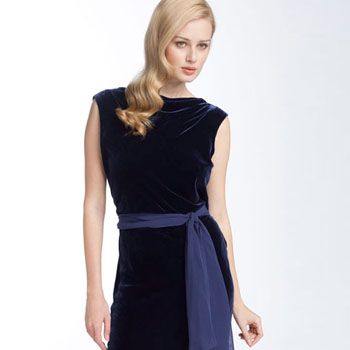 You can publish this article on your website as long as you provide a link back to this page.
This article was last updated on April 16, 2022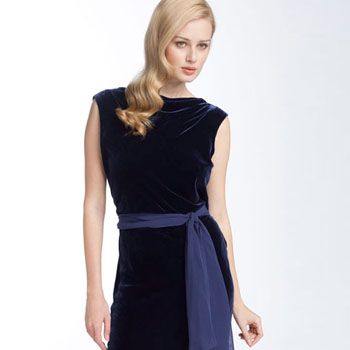 If you are planning an evening out and want to give yourself a luxurious look, then velvet dress is the right option for you. Velvet is the kind of fabric that gives you a formal look in the cool winter evenings and keeps you warm up as well.
Velvet dresses have always been in fashion since ages especially in the winter season. They look good on women of all ages and can be used in as many different styles as you can think of. Velvet dresses in Pakistan are designed by many famous designers and each of them uses the fabric to the utmost fashion. Velvet dresses in winter can be designed using the same fabric only or they can be combined with other fabrics as well.
– Velvet by itself
Velvet dress in winter looks wonderful because velvet is a heavy and luxurious fabric by itself. You can go for plain velvet dress with no embellishments on it for a more elegant look. A velvet dress in winter will make you stand out in the next formal evening that you are going to.
– Velvet in combination
Velvet can be combined with other fabrics as well for a formal or semi-formal look by your choice. It can be very well combined with jamawar, organza, or silk. You can add embellishments according to your own choice. You can make a lot of options to make combinations for your velvet dress in Pakistan.
– Velvet in patches
Velvet looks great on patches on both semi-formal and formal dresses. You can add patches to your dresses in contrast colors. It would add an eye-breaking effect and will look elegant as well.
– Velvet Laces
If you are fond of adding laces to your dresses to add luxury to them, then velvet could be a good option. You will find some very good velvet laces in different colors, with different embroideries and bead work on them. You can choose from a huge variety of velvet laces for your dresses to make a beautiful velvet dress in Pakistan.
– Velvet jackets
Velvet jackets look great if you wear them casually. You can add class to a simple dress by putting on a velvet jacket on it.
– Wear Velvet casually
You can wear velvet casually to work or to a casual meeting. Add velvet to your casual dresses to add class and elegance to them. Velvet is a wonderful fabric that adds style to both casual and formal dresses. Velvet dresses look great both as a whole and in combination. Try and see what works for you.
– Velvet on the ramp
Many national and international designers have made velvet come back in fashion by adding it to their latest collections. You will find a lot of velvet in combinations and patches in both national and international fashion. A few nice and elegant velvet dresses are also seen on the red carpet in international fashion.
Click HERE to read more from Fashion Central.