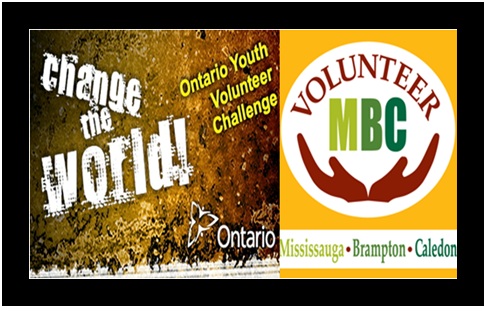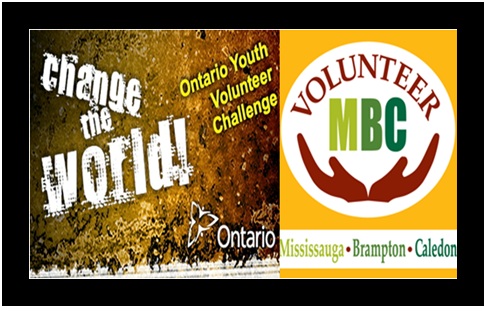 Margret Mead once said that "Never doubt that a small group of thoughtful, committed citizens can change the world. Indeed, it is the only thing that ever has."
The Step Up Ambassadors at Volunteer MBC have stepped up to the plate to prove true to that saying.
These like-minded youth have come together to deliver their message of volunteerism throughout their high schools and community. They are all gearing up to participate in the 2013 Change the World campaign taking place between the months of April and May.
This province wide campaign, organized by Volunteer MBC, seeks to promote volunteerism in high schools across Ontario. This year participating high schools will have a 4-week period (between April and May) to volunteer at least three hours a student each in events organized in their schools and their community.
High schools this year will have to surpass the 124 000 hours of volunteering put in by students the year before. Furthermore, with the onset of Bill 115 and its aftermath, students will have to press even harder to attain the 130 000 hours goal set this year. It can be said that overcoming these problems could be quite a task for students but the Step Up Ambassadors have planned to prove otherwise.
These seventeen students are planning and organizing events in their respective schools. They have already created a well-established connection between their schools and their peers and will now be planning in full swing for the upcoming campaigns. Through their events they are hoping to raise awareness for issues that they are most passionate about such as anti-bullying, conserving the environment, increasing literacy rates amongst students, world issues and more.
Hoping to educate and engage students, they will organize fundraisers, develop campaigns and volunteer in and around the community through opportunities such as park clean-ups, lending a hand at local food banks and much more.
We all know that completing 40 hours of volunteer work is a requirement to gain your high school diploma in Ontario. But who knew that you could go beyond that and Change the World!
Check out http://www.volunteermbc.org/change2013.aspx for more information on this great initiative.
Facts on youth volunteers in Brampton:
• 21.7% (94 340) of Brampton's residents are youth between the ages of 10 to 24.
•Brampton has 29 062 secondary students, and by volunteering 40 hours each- it could provide $12 million in free labour annually for the non-profit sector.
Schools participating in the Change the World challenge:
Brampton:
Cardinal Leger Secondary School
Fletchers Meadow Secondary School
Louise Arbour Secondary School
North Park
Sandalwood Heights Secondary School
Mississauga:
Clarkson Secondary School
Glenforest Secondary School
Iona Catholic Secondary School
John Fraser Secondary School
St. Francis Xavier
St. Martin Secondary School
Stephen Lewis Secondary School
The Woodlands
West Credit Secondary School