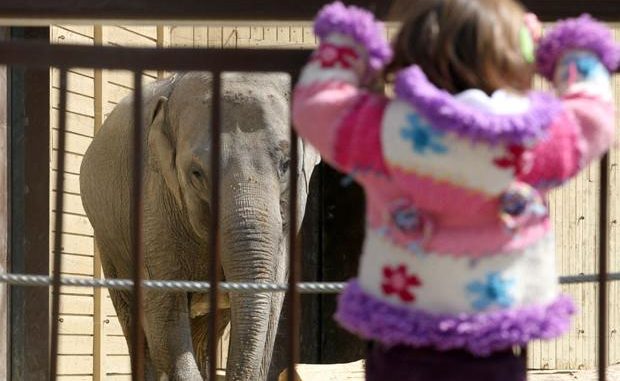 Officials at Calgary Zoo have revealed in an announcement made on Tuesday that its three female elephants, namely Kamala, Swarna and Maharani, are decided to be moved to the Smithsonian's National Zoo in Washington, D.C. in the spring of 2014. The CEO and president of Calgary Zoo, Dr. Clement Lanthier, mentioned in a press release that "it will be a very sad day for our keepers, staff, members, volunteers and community when our elephants leave the Calgary Zoo, but this decision is about them and what is best for their long-term welfare."

It was previously disclosed by zoo officials in April 2012 that its four Asian elephants will have to be shifted to a new facility as it was found that their home at Elephant Crossing was unable to provide enough year-round space or a large enough herd for the social animals. 38-year-old Kamala and Swarna came to Calgary back in May 1976 as orphans from the Pinnawala Elephant Orphanage in Sri Lanka, after which they gave birth to Maharani in 1990.

The three females must remain together and move as a group, and hence they will be living together with 65-year-old Ambika, 37-year-old Bozie, 38-year-old Shanthi and 11-year-old Kandula at Smithsonian's National Zoo's females. This multigenerational herd is going to be housed at the newly-developed Elephant Trails complex. Zoo keepers from Washington have scheduled to spend time with the elephants in Calgary before they leave in order to know them better, while Calgary zoo keepers have also committed to accompany the animals on the trip to help them adjust to their new homes and caregivers.