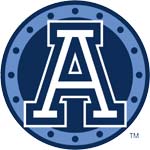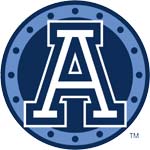 Fan favourite Noel Prefontaine will once again don the double blue as the Toronto Argonauts have completed a trade with the Edmonton Eskimos. The deal sends the #2 overall pick in 2009 CFL Canadian Draft DL Etienne Legare and the negotiation rights to import DB Damaso Munoz to the Esks in exchange for non-import punter/kicker Prefontaine.
Commented Prefontaine, "It's a pleasure to be back in the place where my career started and I'm looking forward to continuing to build the strong relationships I have with many of the coaches, players and fans in Toronto."
Noel Prefontaine played 10 seasons (1998-07) and 171 regular season games for the Argonauts. He is the club's second-leading scorer all-time (935 points), second-leading punter (57,246 yards), and the team's all-time kickoff yards leader (36,265 yards). The 2004 Grey Cup champion entered the CFL in 1998 with the Argonauts, as a punter, and blossomed into an all-star at both punter and kicker. 'Pre' was acquired by Edmonton from Toronto in exchange for the Eskimos' first round selection in the 2009 CFL Canadian Draft (later traded to B.C., who drafted LB James Yurichuk, for non-import LB Jason Pottinger) and a conditional pick in the 2010 Canadian Draft.
Toronto Argonauts' Head Coach Jim Barker remarked, "The opportunity to acquire arguably the best Canadian punter/kicker in the League was too good to pass up. Etienne Legare is a fine, young player and we wish him the best in Edmonton. Hopefully, this is a trade that helps both teams."
The Toronto Argonauts also announced today the import kicker Justin Medlock has been released.
Noel Prefontaine Career Highlights
* Longest punt in a CFL season – 1998
* East Division All-Star (punter) – 1998, 1999, 2000, 2002, 2003, 2004, 2005, 2006
* CFL All-Star (punter) – 1999, 2000, 2002, 2003, 2004, 2006
* East Division All-Star (kicker) – 2004, 2005
* Led East Division in punting yards (5384) – 2003
* Led CFL in punting average – 46.9 in 2003, 45.9 in 2004
* Argos Special Teams Player of the Year – 2004, 2005, 2006
* East Division Most Outstanding Special Teams Player – 2005, 2006
Fans can see Noel in action this Friday at 7:30 p.m. as the Argos take on the Ticats at Rogers Centre.