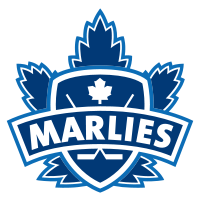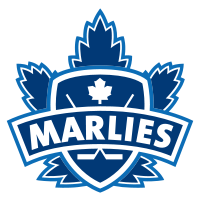 Mike Zigomanis Skates in 500th AHL Game
The Milwaukee Admirals, AHL affiliate of the Nashville Predators, defeated the Toronto Marlies by a score of 3-1 this afternoon at Ricoh Coliseum.
Brad Winchester notched the first goal of the game at 1:46 of the opening period. Milwaukee would take a 2-0 lead at 16:28 of the middle frame on Daniel Bang's 4th goal of the season. Spencer Abbott would pull Toronto to within one at 8:15 of the third period. Forward Taylor Beck added an empty net tally in the last minute of regulation to secure the victory for Milwaukee.
Toronto returns to the ice tomorrow afternoon at Ricoh Coliseum when they host the St. John's IceCaps, AHL affiliate of the Winnipeg Jets. Puck drop is set for 3 p.m. Tickets are still available and can be purchased by calling the team's ticket line at 416-597-PUCK (7825).
Toronto Goal Scorer(s): Spencer Abbott
Milwaukee Goal Scorers: Brad Winchester, Daniel Bang (GWG), Taylor Beck
Game Notes
– Milwaukee outshot Toronto 27-20
– Magnus Hellberg earned the victory, while Drew MacIntyre took the loss
– Toronto went 0-for-2 on the powerplay and 3-for-3 on the penalty kill