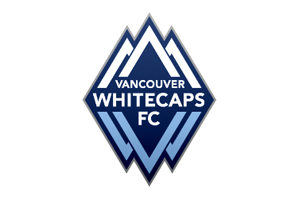 This article was last updated on April 16, 2022

Vancouver Whitecaps FC announced today that Richmond, BC, native and Residency striker Caleb Clarke has been added to the club's Major League Soccer roster as a Homegrown player. Per club policy, terms of the contract were not disclosed.
Caleb Clarke – Whitecaps FC striker
– Canadian U-20 international
– Joined Whitecaps FC residency in September 2009
– 20 goals in 19 matches during the 2011-12 USSDA season
= Whitecaps FC's sixth Homegrown player signing
"Caleb is a powerful striker with great finishing abilities," said Whitecaps FC head coach Martin Rennie. "He has been part of the club as a member of the Residency program for over two years and has progressed well from our Residency program into our first team. We're excited to add another young Canadian talent to our MLS squad."
Clarke, 18, joins Vancouver's MLS roster after two-and-a-half years with the Whitecaps FC Residency program. Currently splitting his time with the club's first team and U-18 Residency side in the United States Soccer Development Academy (USSDA), Clarke has scored 20 goals in 19 matches during the 2011-12 USSDA season.
Last summer in the United Soccer Leagues (USL) Premier Development League, Clarke made 16 appearances, scoring three goals and adding three assists. The 6-foot-1, 165-pound striker also made five appearances last season in the MLS Reserve League before appearing as a second-half substitute for Whitecaps FC reserves on Easter Sunday, as Vancouver defeated hosts SanJose Earthquakes reserves 2-1 in the Reserve League.
"I'm thrilled to have realized my dream of signing a professional contract and delighted to have achieved this with my hometown club in Whitecaps FC," said Clarke. "I look forward to making the next step in my career as a player and I am pleased to be helping Whitecaps FC become a top club in MLS and CONCACAF."
Prior to joining the Residency program on September 7, 2009, the BC Soccer product helped the Coastal WFC U-16 Boys to a USL Super Y-League North American championship title. The striker played his youth soccer with Richmond Selects and was a member of the BC Soccer Provincial Teams program at the U-13, U-14, and U-15 levels, as well as the Canadian Soccer Association National Training Centre program at the U-15 and U-16 levels. Last December, Clarke was one of five Residency players to take part in a 10-day training camp with Canada's U-20 national team in Sunrise, Florida.
Clarke becomes Whitecaps FC's sixth Homegrown player signing, which includes goalkeeper Brian Sylvestre and midfielders Bryce Alderson and Russell Teibert. The Whitecaps Foundation supports athletes like Clarke through the Residency program. Help support the next generation of Canadian soccer players at whitecapsfoundation.org.
Caleb Clarke
Position: Striker
Height: 6-01
Weight: 165
Born: June 23, 1993, in Richmond, BC
Hometown: Richmond, BC
Citizenship: Canada
Last Team: Vancouver Whitecaps FC Residency
Youth Club: Richmond Selects
How Acquired: Signed to an MLS contract on April 24, 2012
Status: Homegrown domestic
You can publish this article on your website as long as you provide a link back to this page.