This article was last updated on April 16, 2022
Canada:

Oye! Times readers Get FREE $30 to spend on Amazon, Walmart…
USA:

Oye! Times readers Get FREE $30 to spend on Amazon, Walmart…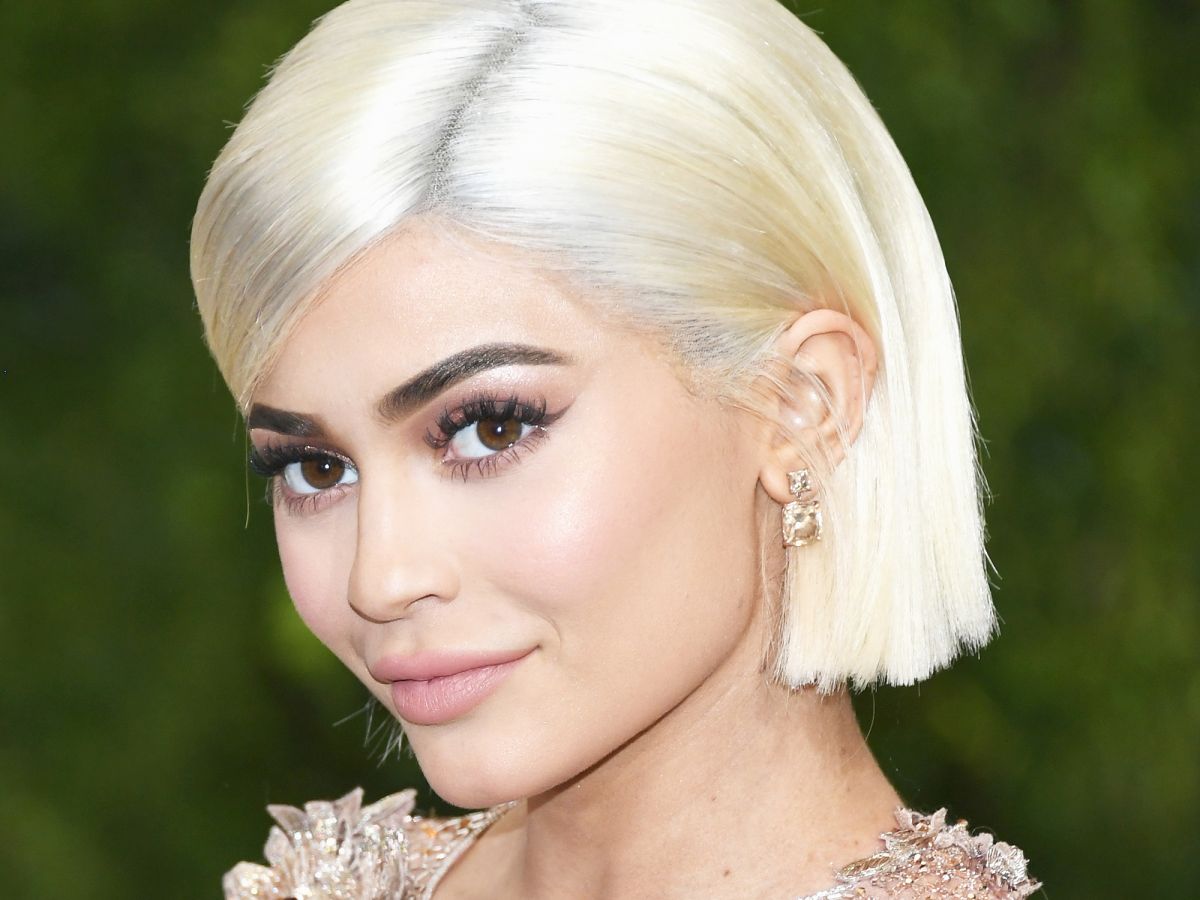 After months of wondering when Kylie Jenner would announce that she was pregnant (because let's face it — it was just a matter of time), the day has finally come. In addition to the normal announcement on social media, Jenner dropped a video to catch us up on the past several months of her life, when she was living below the radar to keep her pregnancy private and peaceful. It does not disappoint.
"One day, I was in your mom's bathroom with her and she took a little test," Jordyn Woods, Kylie's BFF tells us at the beginning of the video. It sounds like she and Jenner's assistant, Victoria Villarroel, did not expect the announcement. Woods says she didn't even know that Jenner was taking a pregnancy test, and when she passed her the stick she was completely surprised. "She gave us a look," her friend Villarroel recounts. Where was the video camera to capture that look because I would love to see it!
The video then follows Jenner and boyfriend Travis Scott to their OBGYN appointment for the 15-week sonogram, offering the world its very first look at their daughter. It's hard to tell much about how a baby looks from a sonogram, but it's safe to say this one looks very normal.
In-N-Out which was Jenner's major pregnancy craving. Her doctor advised her to do cardio and not eat fast food. Cut to Jenner ordering a double cheeseburger and fries from the drive-through of an In-N-Out. Don't let anyone tell you that you cannot have it all when you're pregnant.
We also learn in the footage that all those selfies from the neck up that Jenner has been sharing? They were to cover her very pregnant belly. And, we get an idea of how huge the number the of people who kept this a secret: her family, his family, their close friends, everyone who shot, edited, or worked on this video, her staff, his staff, the staff at In-N-Out…the list goes on.
If you were wondering where Kylie's baby shower was, when we were watching Kim have hers, she threw an all-pink baby shower. It had baby-themed cappuccinos, pink roses, polar bears. North West made the baby a cute onesie. Her friends are all wearing classic white pajamas, which is a major tonal difference from his sister's much more formal shower.
When asked to send a message to the baby at Kylie's shower, Kris Jenner says, "You've got the best mom and you're so lucky. This is such a blessing. It's going to be the most amazing journey. I can't wait to see you, meet you, kiss you, love you, and teach you things that maybe only I can teach you. You mom can teach you the things she can teach you. It definitely takes a village, and I learned that along the way."
We pick up a slew of random facts in the middle: She was only four weeks apart from Kim's surrogate. Her baby likes sweet potato fries. Jordyn got the baby a pair of tiny Air Nikes. This baby already has more shoes than me. Kylie held Kim's new baby, Chicago when she was super pregnant. Rob & Dream were there. Kim wanted to "school" her on what her vagina is going to feel like during and after birth. Kylie passed and, honestly, that seems like the best life choice.
A post shared by Kylie (@kyliejenner) on May 8, 2017 at 6:04am PDT
Their trip to the hospital was shot guerrilla style, it looks like it's straight off Jenner and Scott's phones (and kind of has a vibe). Kris and Khloe were in the hospital with her, while Kendall joined via FaceTime.
The video goes black while she's in labor, with the sounds of the delivery room still going, and it's the longest few seconds of my life. Then, we get a tiny glimpse of the newborn baby girl, whose name has not yet been announced. She was born on February 1 at 4:43 p.m. PST, weighing 8 lbs. and 9 oz.
Click HERE to read more.

You can publish this article on your website as long as you provide a link back to this page.
You can publish this article on your website as long as you provide a link back to this page.