This article was last updated on April 16, 2022
Canada:

Oye! Times readers Get FREE $30 to spend on Amazon, Walmart…
USA:

Oye! Times readers Get FREE $30 to spend on Amazon, Walmart…
Point, swipe and scroll easily added to Windows 7 and Windows 8 Consumer Preview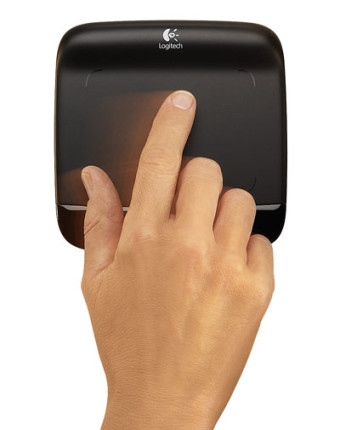 The
Logitech Wireless Touchpad
is one of the best and easiest ways to add multi-touch computing to Windows 8 (Win8CP) and Windows 7.
At half the price of Apple's Magic TrackPad, the Logitech is a no-brainer.
Even better, it has one or two-finger swipe which has eluded me on the Apple TrackPad so far.
Nothing could be simpler than unboxing the Logitech Touchpad, placing it right or left of the keyboard and plugging in the USB 2.4 HZ stub-adapter. After that, the Touchpad just works.
It takes a few minutes to get the feel of the Touchpad so you don't overshoot the target but before long you can control the screen like a pro.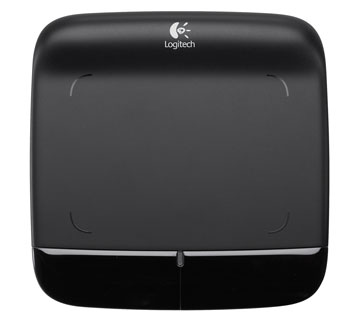 Win8CP is still a beta release so not all applications support full multi-touch.
Using the Apple TrackPad, I assumed swipe hadn't been implemented by Microsoft. Not so, the Logitech Touchpad swipes almost all screens.
Within a half an hour, I disconnected the mouse to give the Logitech Touchpad full control of mouse/touch. It works like a charm, including the login sequence which includes swiping the background image upward.

The surface is 5″ by 3.5″ and the effective touch area is about 3.75″ and 2.75″. It feels more than adequate. In any event, we get used to any surface in a short time. The Logitech Touchpad is also small enough not to clutter the workspace.

Gestures supported
One- and two-finger gestures control the cursor. Two fingers easily move through a document or web page.
The left and right click buttons are comfortable under the palm of your hand. You can also tap to select.
A three-finger horizontal swipe moves you back and forth on Metro app pages. A three-finger vertical swipe moves page-up or page down.
Four-finger swipe switches between applications.
After only a day, it feels comfortable to use the Logitech Wireless Touchpad. On some screens there was a slight hesitation to respond but I couldn't tell if that was the Touchpad or the Win8CP.
I will revisit the subject after more extended use.

Thanks Logitech for supplying the equipment for this First Look.
You can publish this article on your website as long as you provide a link back to this page.