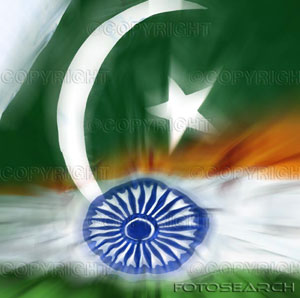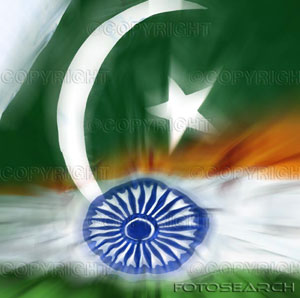 Four years after the cross-Line of Control (LoC) bus service, Carvan-e-Aman, was started between two parts of divided Jammu and Kashmir, it achieved its goal — to strengthen bonds between the two parts — last week when Ejaz Mir married Kounsar Jabeen.
Love between the two parts, which were out of bounds from each other from 1947 till 2005, is blossoming. In a rare marriage where the bus played a middleman was consumed on Sunday between Ejaz Mir, a resident of Muzaffarabad and Kounsar Jabeen, a resident of Srinagar, here.
Love blossomed between the two last year in December, when Kounser went to Muzaffarabad, capital of Pakistan-occupied Kashmirr (PoK), on Carvan-e-Aman to see her relatives. It was love at first sight between the two.
"It's not easy to get married as the culture and language is different. I took a bold step in deciding my life partner," said Kounsar, who is pursuing a Bachelor of Computer degree in Srinagar.
For Mir the marriage achieved him two goals: he was able to marry his love and two he fulfilled his father's wish. "My mother wanted me to marry in this side of Kashmir. I am hopeful this marriage will rekindle his ancestral relations with the Valley," Mir (29), a businessman, told the Hindustan Times.
He lost his parents in the 2005 earthquake, which killed tens of hundreds on both sides of Kashmir.
But the border again played a spoilsport for Mir's marriage. The baraat has to be split to honour the rules. Mir, the groom, will be traveling on Carvan-e-Aman on a permit to reach Muzaffarabad and bride Kounsar will have to drive down to the Wagah border and enter Muzaffarabad on a visa.
"It's disheartining that my bride is not accompanying me. It's sad but so are the rules," Ejaz told the HT.
This again highlighted the difficult relation between the two sides of Kashmir, where trade continues to be based on barter system. Tomorrow is first anniversary of trade relation between the two Kashmiris.
Relatives accompanying the groom have one demand: the two governments will have to make travel hassle free for Kashmiris.