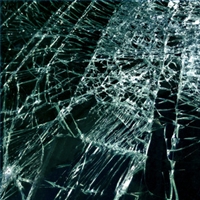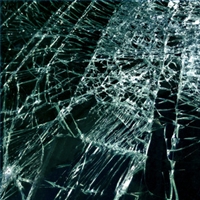 Police are now releasing more details on the fatal motor vehicle collision, which occurred on Highway #16 near Yellowhead Lake on 14th January 2011. At approximately 1:15 PM, an injury collision, involving three (3) commercial vehicles was reported to the police. Investigative units were sent from Jasper, Valemount, Prince George and Kamloops. Initial emergency response was delivered from Jasper.
This collision scene, as one might imagine, was quite large and complex; particular when it involves three (3) large commercial units. The investigation has revealed a propane truck was traveling west bound, when it collided with two eastbound commercial tractor-trailer units. The collision with the first eastbound commercial tractor-trailer unit was on the passenger side in a head-on, sideswipe type collision. The propane truck then continued east, colliding head-on with a second commercial tractor-trailer unit.
The driver of the propane truck, Larry BASSARABA, 59 years of age, from Valemount, B.C., sustained fatal injuries in the collision and was pronounced deceased at the scene. The driver of the first commercial tractor-trailer unit sustained only minor injuries, was treated in Jasper and was released. The driver of the second commercial tractor-trailer unit sustained serious injuries and was transported to the University of Alberta Hospital in Edmonton, where he remains in critical condition.
A Collision Reconstructionist responded to the scene from Kamloops. Three (3) additional police investigators were sent from Prince George to assist. The Commercial Vehicle Standards & Enforcement personnel also attended the scene with the police to assist.
During the investigation, it was established that the propane truck was loaded and the appropriate measures had to be activated to ensure the safety of the scene investigators and the travelling public.
An emergency crew was dispatched by CANUTEC in consultation with Superior Propane. To further complicate the situation at the scene, extreme weather conditions were in effect with temperatures of minus 24 degrees Celsius and a strong blowing wind.
Highway #16 was closed for almost twenty-four (24) hours, as Emergency Personnel dealt with the hazards of the Dangerous Goods, which included the vacating of the propane.
The Valemount Traffic Services Unit continues to investigate this collision with the B.C. Coroner's Service. A number of investigative protocols will be examined over the coming days and weeks, in an attempt to establish the contributing factors in this collision. These protocols include a forensic examination of the evidence collected, mechanical inspections and more.