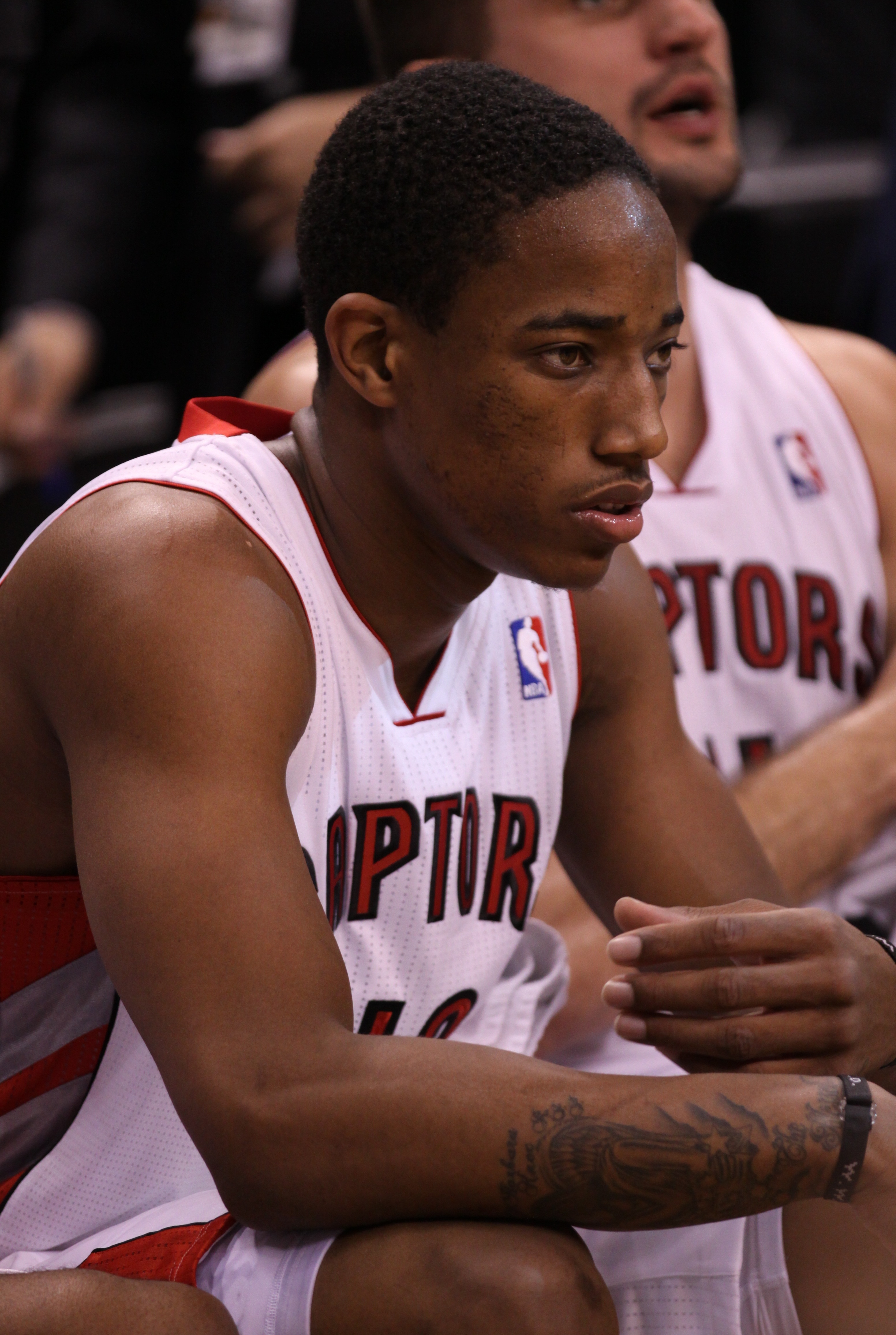 This article was last updated on April 16, 2022
Canada:

Oye! Times readers Get FREE $30 to spend on Amazon, Walmart…
USA:

Oye! Times readers Get FREE $30 to spend on Amazon, Walmart…
DeMar DeRozan Scores Game-high 24 Points Despite Foul Trouble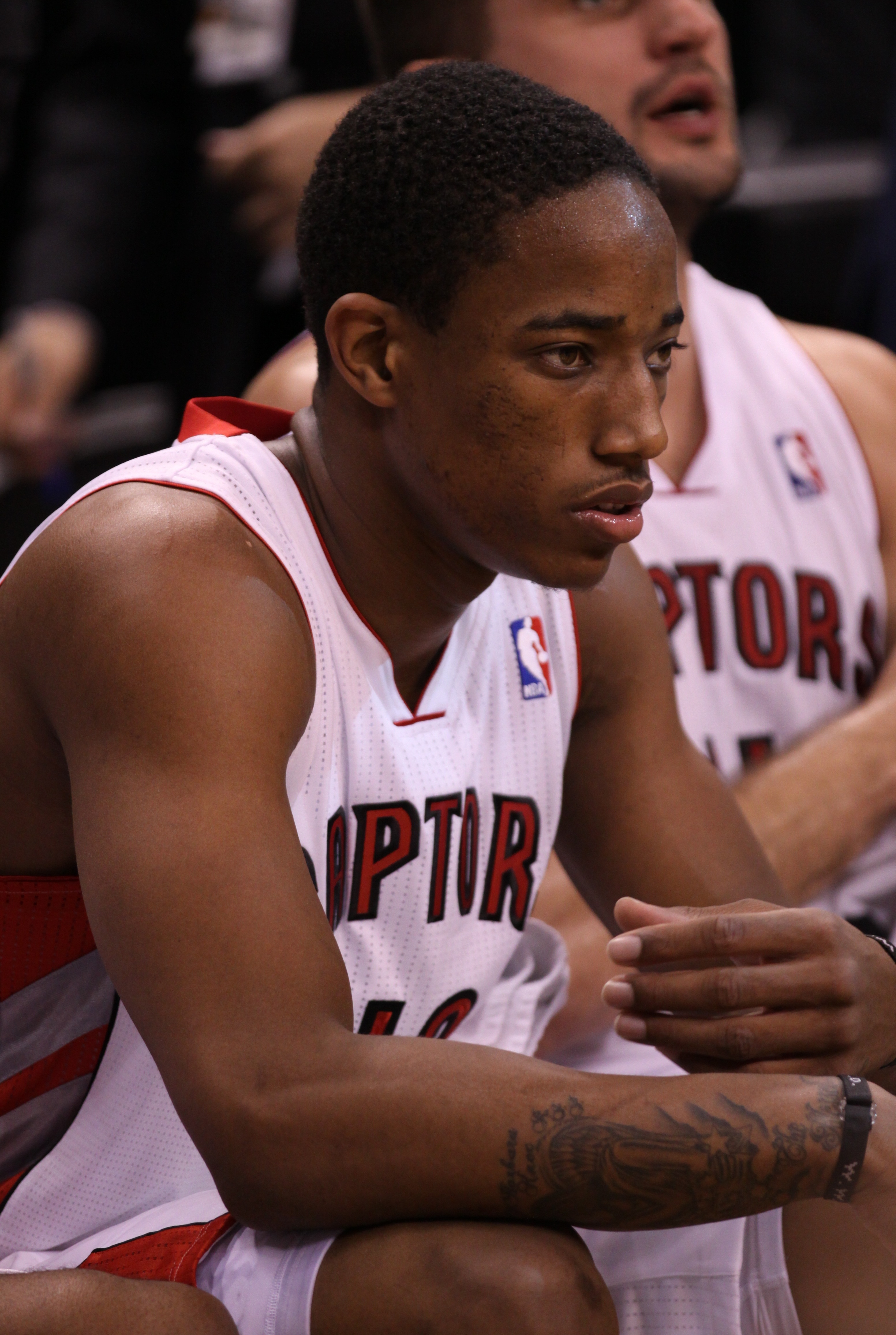 After an emotional week and three tough losses in a row at home against two of NBA's better teams and sensation Jeremy Lin, a match against last place Charlotte Bobcats would have been either the win to reward Toronto Raptors' great play of late or the perfect letdown game.
It turned out to be the latter as the Bobcats ended a 16-game losing streak with a 98-91 victory at the Air Canada Centre. The Raptors came out a little flat and did not play with the same intensity as it had earlier in the week against the Los Angeles Lakers, New York Knicks and the San Antonio Spurs. And the result was once again another close loss.
"Totally disappointed in our focus in the first half," said Raptors Head Coach Dwane Casey. "The lack of transition defence, lack of guarding your yard and one-on-one situations. We didn't think it was really going to be an offensive battle. We get our points and then not guard our guy at the other end.
"One thing, win, lose or draw, one thing we have to do is establish a culture and just because you talk about it, doesn't mean it's going to stay that way."
While the Raptors (9-23) were thoroughly disappointed with the loss, the Bobcats were all smiles and in good spirits at the other end of the floor.
"It feels great," said Bobcats forward Corey Maggette in the dressing room while other players laughed and joked in celebration of just its fourth win of the season. "The last 16 times we have come in the locker room with our heads down. It is good to see our guys continue to work, stay positive and come out with a win."
"Just to get a win shows that we're improving. We have been doing a lot of stuff in practice and continuing to work hard and trying to execute towards the end. Tonight was the night where we actually did that."
DeMar DeRozan had a great first half and led all scorers 24 points but was forced to sit in the third quarter when he picked up his fourth foul. He was a little cold when he came back into the game and only scored three more points down the stretch.
"It took him out," said Casey. "He was trying to be aggressive with Reggie Williams and he just got in foul trouble. It took his momentum away because he had it going pretty well, but that happens."
DeRozan is not a player that typically gets into foul trouble and was disappointed to be in that situation.
"It's always frustrating going to the bench for foul trouble. It throws your rhythm off. You're not out there…but you have to stay focused."
Leandro Barbosa came off the bench to score 16 while starters James Johnson and Jose Calderon each had 14 points and Amir Johnson grabbed a game-high 15 rebounds. Jerryd Bayless made is return after missing four games due to sprained left ankle but played just 4:53 and scoring two points. The guard didn't look comfortable running the floor and Casey decided to rest him to prevent further injury.
Middle Man
Both teams went back and forth for the entire game with the Raptors being slightly behind most of the time but never really out of it. The biggest lead was only eight points and the lead changed hands 12 times.
Charlotte (4-26) got a balanced scoring attack led by Reggie Williams with a season-high 22, but did not play the fourth quarter. Maggette pitched in with 16, rookie Kemba Walker had 14, D.J. Augustin with 11 and D.J. White added 10. Augustin, who played his first game after coming back from a foot injury, also had a game-high 10 assists and with Walker's eight, Charlotte out-dished Toronto 25-15.
Bobcats rookie Bismack Biyombo was a big presence in the middle and managed to change a lot of shots forcing Raptors players to go around him as he protected the basket. The Congolese centre blocked seven shots and hauled down 13 rebounds, both career-highs, to go along with his eight points.
"Unbelievable, I mean the guy had seven blocked shots," said Bobcats Head Coach Paul Silas. "He's coming. I started him a few games ago and he works really hard. It just takes time for anybody to get acclimated to this sport. He let it all out tonight…just outstanding."
Added Maggette, "He (Biyombo) changed a lot of shots tonight. That gave us an opportunity because they had layups.
The other rookie and a member of the 2011 draft class, Walker had a big second half as well playing in the backcourt with Augustin.
"It feels great," said Walker. "Even though it's only our fourth win – a win is a win. It's been a while, we were overdue. We came here played it tough and we pulled it off."
The Raptors still have one more game to play before finishing off its seven-game home stand (1-5) but will have four days to regroup before hosting the Detroit Pistons on Wednesday night.
"Every time we lose it's tough and I don't like it," said Calderon. "We've got to get better at it. We have four days to get better and we'll try to get a win against Detroit before the All-Star break. But still we've been playing great but this can't happen.
"We cannot come here at home and be flat like that. We've got to keep working and stay together."
To follow on twitter click
HERE
Photo courtesy of J.P Dhanoa
Download or stream
the 500 Level podcast with co-hosts Aman Dhanoa and Ben Trattner as they discuss news, opinions, and views on Toronto sports from the Upper Deck. Leafs, Raptors, Jays, Argos, TFC – nothing is off limits. It's good to be a fan!
Also available on iTunes
You can publish this article on your website as long as you provide a link back to this page.