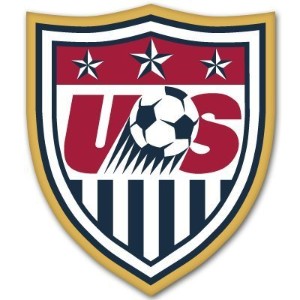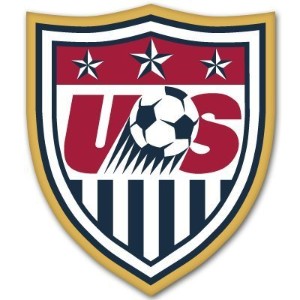 USA Opens 2013 against Scotland on Feb. 9 in Jacksonville, Fla.
The U.S. Women's National Team will make a two-game tour of the southeast to open 2013 as a second U.S. WNT match against Scotland has been added on Wednesday, Feb. 13, at LP Field in Nashville, Tenn. The kickoff time at the home of the NFL's Tennessee Titans and broadcast information will be released at a later date.
U.S. Soccer is celebrating its 100-year Anniversary in 2013 and will host a number of commemorative events throughout the year.
As a sponsor of U.S. Soccer, Visa® is pleased to offer all Visa cardholders access to an advance ticket sale for this match before the sale to the general public. This advance sale starts Thursday, Jan. 10, at 10 a.m. CT and runs until Friday, Jan. 11, at 8 a.m. CT at ussoccer.com. Visa will be the only payment method accepted through the Visa presale and is the preferred card of U.S. Soccer. Terms and conditions apply.
The USA will play its first match of 2013 on Feb. 9 at EverBank Field in Jacksonville, Fla. That match will kick off at 5 p.m. ET. The two-game set against Scotland will be the first official games for new U.S. head coach Tom Sermanni and they will come against the country of his birth.
Additional Notes:
– The Feb. 13 match will mark just the fourth for the U.S. WNT in the state of Tennessee. The USA played two games against Sweden in Chattanooga in 1997 (one of them a closed-door contest) and faced Canada at LP Field (when it was named The Coliseum) on July 2, 2004, in one of the final matches before the 2004 Olympics in Greece.
– The USA has played Scotland in an official match just one time in its history. Scotland visited Columbus Crew Stadium in Columbus, Ohio, in September 2002 in what turned out to be an 8-2 victory for the Americans.
– Abby Wambach scored her first career hat trick in that game in Columbus. The goals were just the second, third and fourth of her career. Mia Hamm also had a hat trick in that match, the last of eight that she had in her career.
– Wambach currently has 152 goals, just six short of tying Hamm for the most goals in the history of international soccer.
– Scotland barely missed out on a berth in the 2013 European Championships, coming seconds away from qualifying before giving up a goal in stoppage time of overtime to Spain in the second leg of a two-game playoff.
The U.S. WNT finished 2012 with a record of 28-1-3 will finish the year at No. 1 in the FIFA Women's World Rankings.