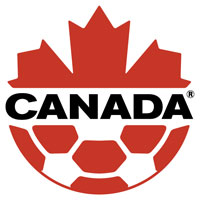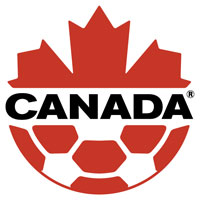 Canada Soccer announced that Will Johnson is the male selection for the 2013 BMO Canadian Player of the Year award. The Portland Timbers captain was honoured in a vote shared by Canadian media (50%) and Canadian coaches and clubs (50%).
Johnson of Toronto, ON is one of two winners of the 2013 BMO Canadian Players of the Year award. While Johnson is announced a winner on Thursday, his co-winner (the female selection) will be announced on Friday 13 December.
In 2013, Johnson led the Portland Timbers to a first-place finish in Major League Soccer's Western Conference (14 wins, 15 draws and five losses). The 26-year old captain scored nine goals in 28 matches and was selected to the MLS Best XI.
In the MLS Playoffs, he scored in back-to-back matches for the Timbers, both against Seattle Sounders in the quarter-final series and against Real Salt Lake in the semi-final series.
In what was his ninth international season, he recorded one assist in three appearances for Canada. In July, he was part of Canada's CONCACAF Gold Cup squad.
Johnson is the 14th different men's player to win the Canadian Players of the Year award. Runners up this year included Atiba Hutchinson (second), Patrice Bernier (third) and Russell Teibert (fourth). The list of previous award winners is identified below.
BMO CANADIAN PLAYERS OF THE YEAR
 2013 – Will Johnson & TBA
2012 – Atiba Hutchinson & Christine Sinclair
2011 – Dwayne De Rosario & Christine Sinclair
2010 – Atiba Hutchinson & Christine Sinclair

2009 – Simeon Jackson & Christine Sinclair

2008 – Julian de Guzman & Christine Sinclair

2007 – Dwayne De Rosario & Christine Sinclair

2006 – Dwayne De Rosario & Christine Sinclair

2005 – Dwayne De Rosario & Christine Sinclair
2004 – Paul Stalteri & Christine Sinclair
2003 – Pat Onstad & Charmaine Hooper
2002 – Jason deVos & Charmaine Hooper
2001 – Paul Stalteri & Andrea Neil
2000 – Craig Forrest & Christine Sinclair
1999 – Jim Brennan & Geraldine Donnelly
1998 – Tomasz Radzinski & Silvana Burtini
1997 – Mark Watson & Janine Helland
1996 – Paul Peschisolido & Geraldine Donnelly

1995 – Alex Bunbury & Charmaine Hooper

1994 – Craig Forrest & Charmaine Hooper

1993 – Alex Bunbury