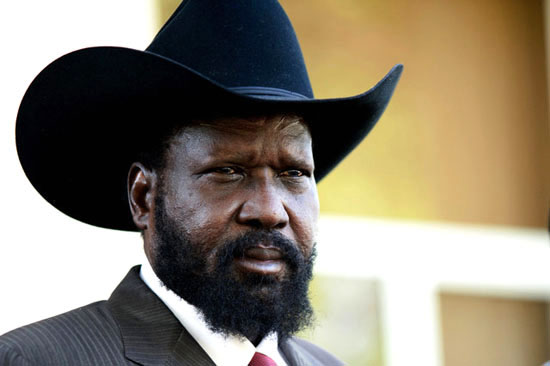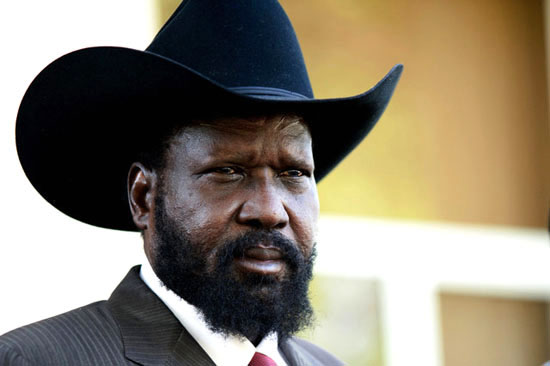 Kiir reminded Bashir to stick to the non aggression agreement signed between Sudan and South Sudan in Addis Ababa. "We have instructed our SPLA forces to withdraw from Heglig area following the Monday's repulse retaliation attack carried out by the Sudan Armed Forces (SAF) on SPLA," he said.
"The SPLA forces were not the first to attack the SAF but they were defending their territory after an invasion attempt by the northern forces," Kiir said.
"As we close this meeting today, I urge all the state governors from the ten states especially, the Governor of Unity State Taban Deng Gai , Western Bahr el Ghazal State (WBGS) Rizik Zackaria Hassan and Nyandeng Malek from Warrap State whose states remain targets by the SAF to protect the innocent lives of Sudanese living in their states despite the continued Khartoum attacks in the South," he said.
"We need their properties and their lives to be safe because they are innocent; they are not involved with what Khartoum is doing against the people of South Sudan," Kiir assured them.
He also urged South Sudanese to allow the northern nomadic cattle keepers to access water for their animals in South Sudan but warned that they should only crossover while unarmed.
"Even though the provocation by north Sudan continues on South Sudan's territory, we must remain engaged to peace with the north to make sure that all outstanding issues between the two countries are put to an end," president Kiir said.
As the SPLM leadership, our political party will not take the people of South Sudan back to war again but our forces will remain alert to defend their territory, said Kiir.
"I urge the people of the Republic of South Sudan to stay united and peaceful despite the air raids in Unity state as you heard this morning," he said.
Kiir also commented on the recent shut down of oil pipelines across the country to have negatively contributed on the country's economy but was optimistic that the ongoing negotiations will have lasting solutions.
Meanwhile, Kiir urged fellow SPLM members to respect and implement the new party resolutions. "I urge the National Liberation Council (NLC) members to cooperate in solving any party challenges."
He also urged other political parties in the country to register within 90 days in accordance to the recent signed political parties' resolution act. Kiir urged the opposition parties to maintain discipline as they organize their parties' membership.