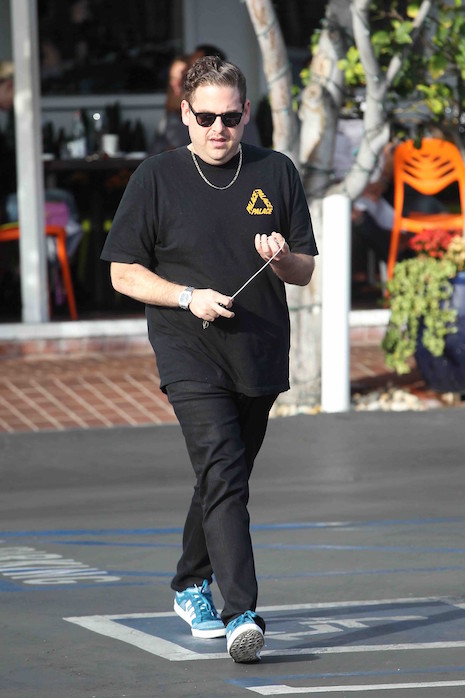 Yep, he's done it again. Jonah Hill slimmed down for Moneyball in 2011. Last winter, however, the actor was busting out of his clothes in New York and he seemed resigned to his bigger size.
But in the summer he gradually started dropping pounds – most likely motivated by new job prospects. He might be getting in shape for a new TV series he starts filming next year called Maniac. But he's happy to be back in his tight-ish pants.
(Above, Jonah just finished a light business lunch at Mauro's)
Click HERE to read more.


Loading ...