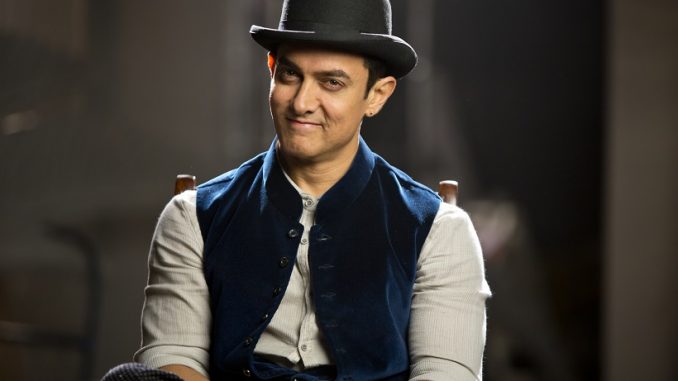 You can publish this article on your website as long as you provide a link back to this page.
This article was last updated on April 16, 2022

Aamir Khan had to be on medication to keep nausea down for days when the actor was shooting for Dhoom 3's song, Malang. The song has been shot at a huge height of about 80 feet and Aamir was to rotate 60 times in a minute for the same.
Aamir plays the role of a gymnast in Dhoom 3 and this was required. It is the first time the actor will be doing a thing like that. However, the perfectionist that he is, the actor willingly took it up without complaints and wanted to do it just the right way. It took the team about 15 days to complete the shoot of the song and Aamir Khan was on medication for those many days. The medication was to help him keep nausea down. As he was at a huge height, taking turns, it is human to feel nauseated.
Also to make sure all is well, the makers of the movie specially called a doctor, who works with gymnasts, to be on the sets to help Aamir. Dhoom 3 is a high on energy song. In terms of scale or budgets it is going to be massive. The song is around the central theme of gymnastic and will have 200 dancers in the frame.
Spokesperson of Aamir Khan says, "The song was being shot at about 80 feet from the ground. To do this, Aamir was on special medication to be able to perform at ease without major effects on his health"