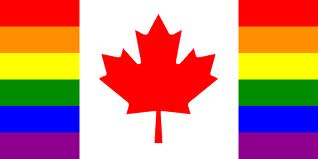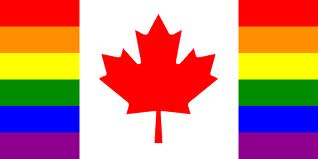 Friday's jackpot is $10 million. Last week's prize, June 17, was taken. Vivian Leung, a retail manager in Markham, walked away with the $22.6 million lottery prize. This past Wednesday, the 6/49 was unclaimed – no winning ticket sold – so Saturday's prize has been upped to $11 million.
What to do this weekend?
The Movies
I'm planning to see The Tree of Life with Brad Pitt. Rotten Tomatoes gave it 86% so I'll be reporting on that over the weekend.
The big hype for this past weekend was the new movie Green Lantern. Sorry, don't bother. The studio spent a lot of moo-la and I'm afraid it just didn't work out. Some studio exec is going on UI over this. See my review. As I say, if you want some sci-fi action stuff, X-Men: First Class is the better film.
I note that there are lots of other films to see and will add some personal recommendations for those who can't make up their minds. Bridesmaids turned out to be a heck of a lot better than I was thinking; I was actually surprised and would now say if you're in the mood for a romantic comedy with some gross-out laughs, check this out. Super 8 was a well done action mystery centered on a bunch of kids in the tradition of Spielberg (who produced). Kung Fu Panda 2 is just quite simply some great family entertainment. Take your kids but enjoy it yourself. Midnight in Paris is a wonderful adult film with Paris as the backdrop and oh what a backdrop it is. I thoroughly enjoyed this Woody Allen film and you will too. X-Men: First Class is a good film and an excellent reboot of the series. It's a prequel with a whole new cast but well done with a good story.
Gay Pride Week: June 24 – July 3
There is plenty going on during the week so check out Pride Toronto.
Our good mayor, Mr. Rob Ford, has got himself in a bit of a public kerfuffle as he's decided to go to his family cottage as he always does for the July 1st weekend. He said he will not be going to the parade. Seems fair, after all it's a family tradition. Except for one small thing. "You're the mayor, for crying out loud!!!" I go to the web site Pride Toronto and there's both a picture of our premier Dalton McGinty and a message from him wishing everybody well for Gay Pride week. I notice that the site is Fordless.
The Gay Pride Parade
The parade is Sunday, July 3 at 2pm.
Hit and Run
Here's an unbelievable video of a hit and run I just happened to run across. Apparently the guy hit is alive with just some leg injuries
http://www.youtube.com/watch?v=5_jGZCEriLM
Miscellaneous stuff
Here's a short article with a video on our favourite drink, coffee. For those of you fond of figuring out what makes us tick, here's an article that seems to prove that we are actually wired to gossip. What? Yep, we gossip because it's part of our survival instincts. Ha! Who knew? Finally, check out these design failures for bathrooms. Look carefully for the toilet paper.
See you all around on the pages of Oye! Times.
Lotto Max: Fri Jun 24: $10 million (No MaxMillions)
Lotto Max: One chance in 28,633,528
6/49: Sat, Jun 25, 2011: $11,000,000
Lotto 6/49: One chance in 13,983,816
All the latest winning numbers
You can visit the Lotto web site and check out all the latest winning numbers including Poker, 49, Lottario, Keno, Pick 4, Pick 3 and Payday. Of course, all the Encore numbers can be found there as well.
References
Wikipedia: Gay and Lesbian Pride Month
Gay and Lesbian Pride Month is celebrated each year for the month of June. The last Sunday in June is celebrated as Gay Pride Day.
Wikipedia: Pride Week (Toronto)
Pride Week is a ten-day event held in Toronto, Canada, during the end of June each year. It is a celebration of the diversity of the LGBT community in the Greater Toronto Area. It is one of the largest organized gay pride festivals in the world, featuring several stages with live performers and DJs, several licensed venues, a large Dyke March, and the Pride Parade. The centre of Pride Week is the city's Church and Wellesley village, and both the Dyke March and the main Pride Parade are primarily routed along the nearby Yonge Street, Gerrard Street and Bloor Street.
Pride Toronto's 2011 festival will showcase a month of events, both official Pride events as well as Affiliate Events run by our partners in Pride. Our festival week begins on Friday, June 24th and continues through to Sunday July 3rd 2011.
Click HERE to read more from William Belle
Article viewed at: Oye! Times at www.oyetimes.com