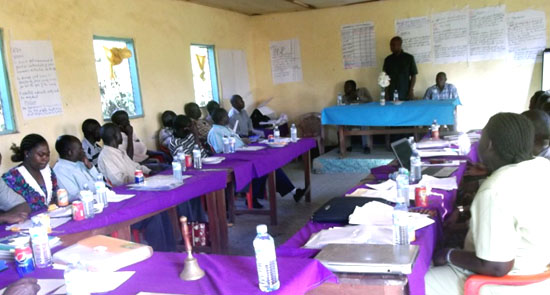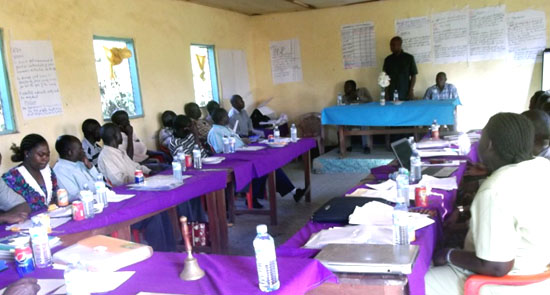 A five days workshop on first draft of Counties' strategic planning for January to June 2012 ended last Friday at Yambio Women Resource Centre in Western Equatoria State (WES).
The workshop was a forum to enable all WES Counties to draw their interim plans covering January to June 2012 budgets.
Mr. Wanga Lawrence Bilal the project analyst for Local Government Recovery Program in Juba thanked the participants for cooperation in the last five days even though the turnout for Yambio County was too low for the last two days.
Wanga said that all Counties had the mandate of drawing their strategic plans and the plans should be uniform in structure even though there were challenges in coordination conflicts between the County, State and State to National levels.
The Project Analyst added that the Counties should provide comprehensive strategic plans for the next three years and implement them with consultations from the grass roots so that the needs of the local people are all catered for.
The acting Minster of Local Government Mr. Charles Yoere appreciated the participants who loyally stayed for the last five days away from their family to gain knowledge.
Yoere stressed to the planners to consider sectors like Education, Agriculture, Security and general Administration among others since they are key needs of the community and it's within their mandate to have meetings with related departments.
The Minister encouraged the participants to write a report to their Commissioners to help them work together and share experiences from the workshop.
Three participants and an executive director were drawn from each of the ten Counties in WES to attend the workshop.