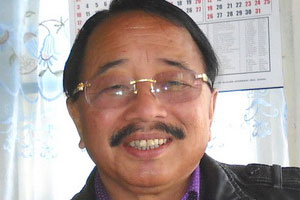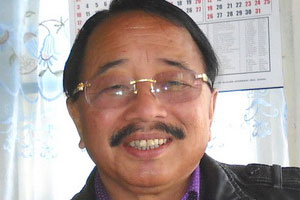 The Home Minister of Nagaland, Imkong L. Imchen, has been arrested for carrying arms and ammunition along with Rs 1.1 crore cash in his vehicle. The security forces took Imchen into custody today near Wokha district.
Reportedly, Imchen was travelling to his constituency Koridanga in Mokokchung district from Kohima. The Assam Rifles personnel were conducting a search of vehicles near Wokha district where they claimed to find arms and ammunition, liquor and cash in Imchen's vehicle. The Assam Rifles personnel immediately handed him over to the district administration and police.
Earlier on Saturday, an Election Commission surveillance team had detained Rs 1 crore cash from a helicopter, which was allegedly hired to ferry Nyemli Phom, who is partaking in the Assembly polls from a constituency in Longleng district.
Imchen is the NPF campaign in-charge of Mokokchung district. He is also the candidate of Nagaland People's Front (NPF) from Koridanga. The NPF
has put up 10-candidates in Mokokchung district.