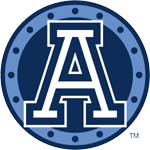 The Toronto Argonauts Football Club has made its first free agent signing of the season, locking up hard-hitting safety Wes Lysack (pro: LIE-SACK) through 2013.
Argonauts G.M. & Head Coach Jim Barker remarked, "Wes brings a veteran leadership to the Argos and has started a lot of games in this league. He is a smart, experienced player who knows the game and that knowledge can only help our defence and special teams. I have always been a big proponent of consistently upgrading Canadian talent and Wes goes a long way in helping us do that. As well, Wes has consistently done a lot of community work, winning the Tom Pate last year, and this is something our organization values."
A CFL veteran with eight years of experience, Lysack won a Grey Cup championship with Calgary in 2008. The Winnipeg native has played most of his career as a Stampeder where he starred at safety and was an important part of the Calgary community. Last season, he was rewarded for his efforts by being named the Tom Pate Award winner for excellence on the field and within the community. Lysack has played 130 games, primarily as a starting safety, and in 2004 he was recognized as a West Di vision All-Star. In 2003, the Stampeders made him the fifth overall pick in the CFL Canadian Draft.
Commented Lysack, "I am absolutely thrilled to become an Argo! At this point in my career, it's exciting to join a team that is moving forward in a positive direction. The Argos are on the verge of something really special and I consider myself fortunate and thankful to have an opportunity to be along for the ride. There is no other place that could pull my family and I away from my old situation other than the Argos and Jim Barker. I trust, respect and believe in Jim more than any other person in this league. I started my career with Jim in 2003 when he drafted me and now, I hope to end my career here with him and his team."
The Toronto Argonauts also announced today that kicker Jaime Boreham has been released by the team.
Wes Lysack
Safety
6'1", 200 lbs.
Manitoba
Born: March 3, 1978
Winnipeg, Manitoba
1st Year Argos/ 9th Year CFL
Non-Import
Acquired: Signed as a free agent with Toronto on February 17, 2011.
2010: Tom Pate Award winner for excellence in the community and on the football field…Started 18 games for Calgary at safety…Made 15 DT, 2 ST tackles, 2 FF, 1 QB sack, 3 tackles for a loss and 5 PKD…2010 Playoffs Dressed in Western Final loss to Saskatchewan.
2009: Started 18 games for the Stampeders making 16 DT, 3 ST tackles, 1 PKD, 1 QB sack, returned a fumble 11 yards and made 2 INTs for 1 yard…2009 Playoffs Started both playoff games for the Stamps…Totalled 3 DT.
2008: Started 16 games for Calgary, missing two due to injury…Led the Stamps with 4 INTs for 101 yards, LG 57 and 1 TD…The touchdown was the first of his career (20/09/08) vs. Toronto…He also had 2 recovered fumbles, 22 DT, 4 ST tackles and 6 PKDs…2008 Playoffs Started the Western Final and made 5 DT in the win…2008 Grey Cup Started the championship game vs. Montreal at Olympic Stadium and made 3 DT.
2007: Dressed in 15 games for the Stampeders…Made 2 DT and 6 ST tackles…2007 Playoffs Dressed in Western Semi-Final loss to Saskatchewan and recorded no stats.
2006: Started 18 games for Calgary making 39 DTs and 9 ST tackles…Also had 2 PKDs and made 2 tackles for a loss of 3 yards…2006 Playoffs Started Western Semi-Final loss to Saskatchewan and made 3 DT.
2005: Traded back to Calgary, from Winnipeg, on October 5 in exchange for DB Anthony Malbrough… Began the season with Winnipeg and started 14 games making a career-high 71 DT as well as 4 PKD, 1 FF, 1 tackle for a loss, 1 fumble return and 1 INT…Established a career-high, while playing with Winnipeg, making 11 DTs vs. Edmonton (15/07/05)…Dressed in 4 games for Calgary and made 3 DT…2005 Playoffs Dressed in Western Semi-Final loss to Edmonton but did not record a stat.
2004: Named a West Division All-Star at Safety…Spent most of the season in Calgary before being traded to Winnipeg in late September, along with FB Scott Regimbald and DE Joe Fleming, for QB Khari Jones, FB Randy Bowles and a fourth round pick in the 2006 CFL Canadian Draft (OL Riley Clayton)… Recorded first career INT from Khari Jones vs. Winnipeg (07/08/04)…Started 14 games at Safety for Calgary and made 36 DT, 3 ST tackles, made 4 INT for 50 yards, LG 24, forced one fumble and made one fumble recovery…Following the trade he started three games for Winnipeg making 8 DT, 1 PKD, 1 fumble recovery and 1 INT.
2003: Drafted by the Calgary Stampeders in the first round (5th overall) in the CFL Canadian Draft…Pick was originally acquired by the Stamps in the trade with the Saskatchewan Roughriders, in exchange the Stampeders sent Saskatchewan players WR Travis Moore and LB Chris Hoople…Recorded first career tackle at Ottawa (01/07/03)…Dressed in 10 games and made 15 DT, 3 ST tackles, 1 PKD, and recovered one fumble.
College: Attended Rutgers University (2000-01) before transferring to the University of Manitoba (2002)…2002 (Manitoba) Started all games for the Bisons…2001 (Rutgers) Did not play football…2000 (Rutgers) Played 11 games in 2000 and recorded 10 tackles, two interceptions, one blocked punt, one fumble return and one forced fumble.
Personal: While in Calgary, Lysack was a spokesperson for the Canadian Cancer Society and was heavily involved in the group's partnership with Stampeders football club. Specifically, he worked closely on the PinkPower project and for Prostate Cancer Awareness games.