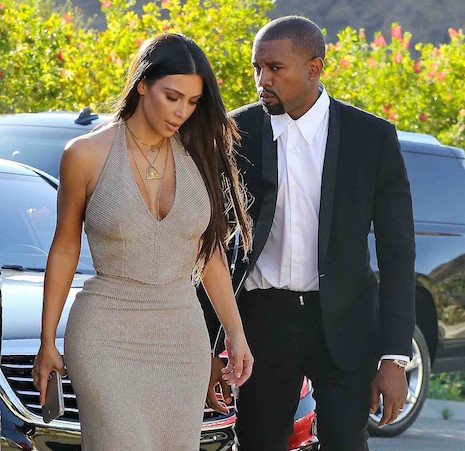 Ignore the denials, there's NO WAY Kim Kardashian is not rethinking her marriage at this point. Kanye has been unraveling for over at year and making her life miserable. They bought a house two years ago and haven't been able to move in because Kanye keeps changing his mind about remodeling and décor. He orders rooms to be rebuilt and then tears it all down. After having it redecorated and furnished, he disliked the results and sent everything back and hired a new decorator. It's nowhere near inhabitable and Kanye is still complaining. Kim was left to pay for the ten million spent on the house so far. After her Paris robbery, Kim wanted a whole lot of attention and sympathy and Kanye was too busy to give her more than a few days. They are both exceedingly needy. She moved herself and kids in with her mother. Kim's family will NOT talk about Kanye because they all have reservations about him. After the Lamar Odom situation, the Kardashians don't have high hopes that Kanye will change.
Photo Credit: AKM-GSI
Click HERE to read more.



Loading ...