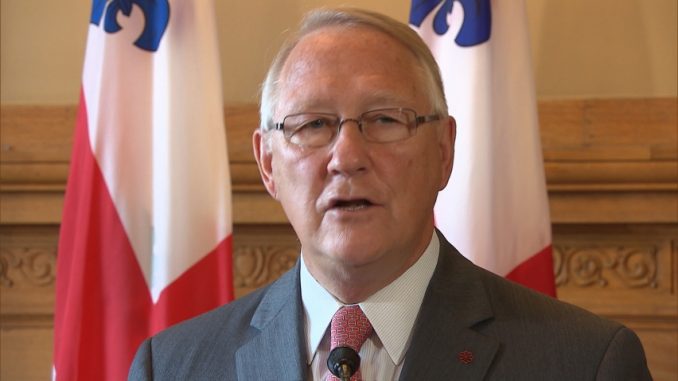 The inquiry ordained to look in the corruption cases of Quebec's construction industry, Charbonneau commission, has now come across some new allegations on Monday, claiming that a percentage share of the contracts were transferred to the political party of Montreal Mayor Gerald Tremblay.

One of the former construction bosses of the area, Lino Zambito, has given a testimony claiming that he used to pay three percent of all his contracts attained by the City of Montreal to Tremblay's party. Zambito further disclosed that one per cent the dealing was directly handed over to a city official. Zambito clarified that the official, named Gilles Surprenant, gave a name for the payout TPS. He stated that "he picked the name himself."

Zambito also mentioned that Nicolo Milioto, former president of Mivela Construction, informed him about the political fundraising system of the party. Milioto is already witnessed on police surveillance videos to be receiving piles of money from Quebec mobsters. Zambito identified that these payments started to exchange since 2005 or 2006, and Milioto specifically mentioned that they were for Union Montreal.

Zambito has already spoken about how the construction companies decided to decide about who will be awarded which city contract. This was the first time he has made any accusation on the politicians of the time. Charbonneau commission is the special inquiry set up for investigating the corruption of Quebec's construction industry, and its relations with any organized crime group or politics.