Shilpa Shetty, who is currently travelling abroad, has claimed that she faced racism in Sydney. The actress was flying from Sydney to Melbourne and while checking her luggage at the airport, a ground staff member misbehaved with her. She took to social media to narrate the entire story and also called out the airline for the rude behaviour she faced from their ground staff.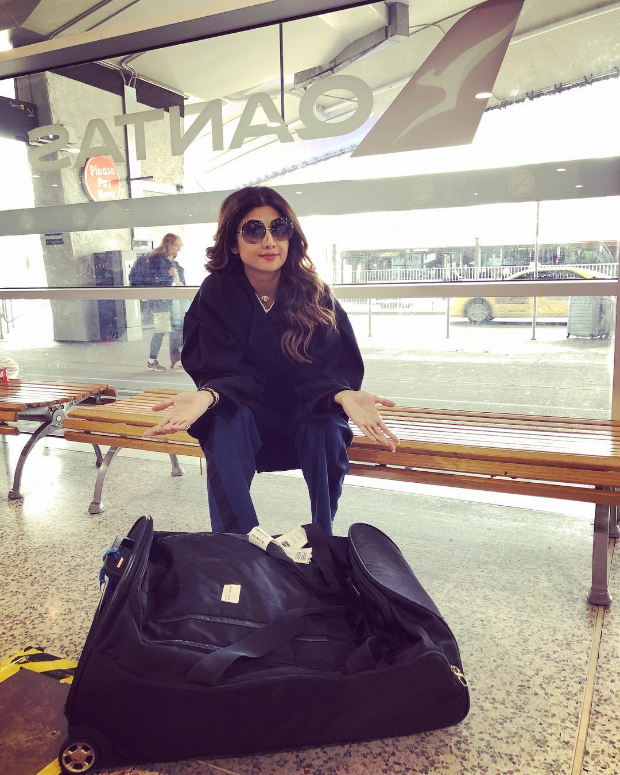 In her Instagram post, Shilpa Shetty narrated the entire story about how one ground staff member said that she could not check in her duffle bag as it was oversized. She even claimed that how they had to go back and forth to get her bag checked in but nothing actually was working. She even called out the rude staff member for being racist. Here is the post:
"Subject: #Quantas airways @qantas. This should get your attention!
Travelling from Sydney to Melbourne and at the check in counter met a grumpy #Mel ( that's her name)who decided it was "OK" to speak curtly to "US" ( Brown people!!) travelling together ,I was flying business and had 2 bags (my allowance)and she insisted and decided my half empty Duffel bag was oversized( to check in!!) So she sent us to check it in at the other counter dealing with "Oversized luggage" ..there a Polite lady(yes this one was) said .."this ISN'T an oversized bag, pls check this in manually if u can at another counter" ( all this happening while the counter is going to shut in 5 mins) As the manual check in wasn't going thru for 5 mins( we tried) I went upto #Mel and requested her to put the bag thru as her colleague said it wasn't an oversized bag.. She refused again.. Just being adamant especially when I told her this is causing a lot of inconvenience .. We had no time to waste so we ran to the oversized baggage counter and requested her to put the bag through which she did after I told her that #Rude #Mel had issues !!!…. to which another colleague joined in an reiterated my duffle wasn't oversized and could've easily been checked in.
On the work front, Shilpa Shetty has donned the hat of a mentor as she helps contestants navigate their ways through modern-day romance in Amazon Prime's show Hear Me. Love Me. It is a disruptive and genre-defining reality show that introduces the concept of 'virtual' blind dating.
Also Read: Shilpa Shetty and Karan Johar come together and it is not for a film!
Click HERE to read more and view the original source of this article.

Loading ...