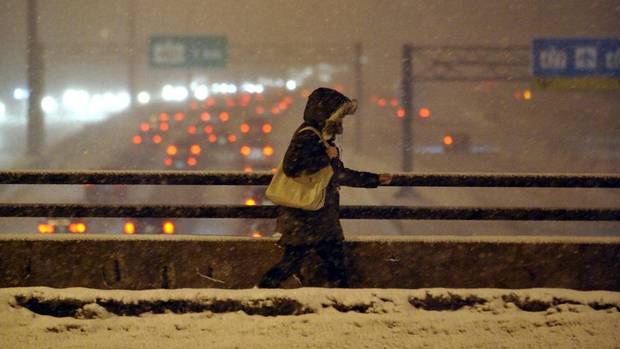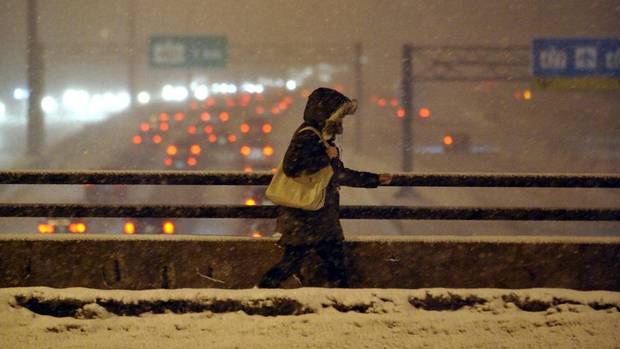 Weather conditions in Southern Ontario are once again turning uneasy as steady flurries result in extremely difficult driving conditions during rush hours on Wednesday morning while the region remains in a consistent snowfall warning that will continue into the afternoon. Authorities are expecting total accumulation up to 15 centimetres, although Hamilton and Niagara regions might even receive up to 20 centimetres, but the timing of the snowfall and northeast wind gusts reduced visibility created commuting challenges.

In a formal announcement, Peel Regional Police mentioned in a tweet from their official account that "lots of collisions this morning with police, fire & paramedic units attending. Use caution & reduce speed if approaching emergency workers." On the other hand, CAA South Central Ontario cautioned that waiting time for a tow in the Greater Toronto Area has increased to more than an hour. City of Toronto salting trucks were first deployed on main roads just before 4 a.m. and snowplows appeared at dawn. Meanwhile, the city has cautioned that plow operators are facing difficulty to recognize pedestrians and cyclists so they should not try pass in between plows.

On the other hand, The Go Transit system revealed that its service might face delays up to 45 minutes and trips cancellation are also expected on some routes because of the weather. The Toronto District School Board, along with its Catholic counterpart, announced that though their schools are open but bus transport could run late. Meanwhile, 106 incoming flights and 86 departures were cancelled at Pearson International Airport.