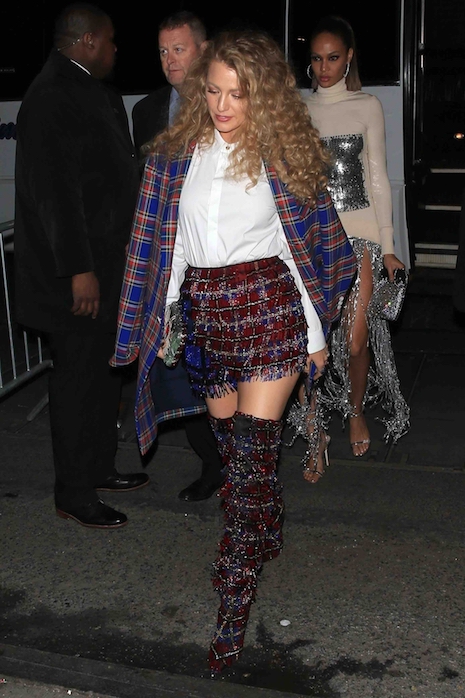 The Met Gala is turning out to be a bigger fashion event that the Cannes Film Festival. We can't even IMAGINE how much money is changing hands as major fashion houses, jewelry designers etc. BRIBE celebrities to wear their creations! Blake Lively is in big demand because she's model height (5'10") and makes the clothes look spectacular. Her Gala gown was gorgeous but obscenely expensive (it took over 600 hours to make!) Recently designers have ALSO been dressing celebrities for the after-parties! (Blake, above in her pricey after-party outfit) No WONDER so many celebrities wouldn't think of missing the Met Gala – they'd be missing a huge pay check!
Photo Credit: BACKGRID-USA
Click HERE to read more and view the original source of this article.


Loading ...